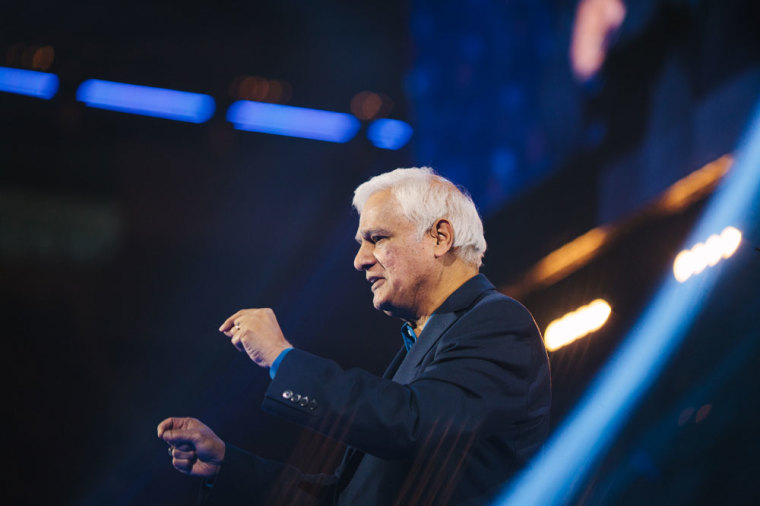 New information has been publicly released regarding the late apologist Ravi Zacharias and an alleged online sexual relationship that was first reported in 2017.
In a three-part installment last week from The Roys Report, the website of independent investigative journalist Julie Roys, new testimonies and emails were released suggesting an alternative version of events than those that were represented nearly three years ago when allegations emerged that Zacharias had been involved in an illicit online sexual relationship with a Canadian woman. Around this same time, the famed apologist's academic credentials and resume were also scrutinized amid questions he had inflated and misrepresented them.
Zacharias, who died in May after a battle with cancer, said in a Christianity Today article published in December 2017 that the woman had sent him unwanted, racy photos of herself and that it was part of a plot to extract millions of dollars from him and his ministry.
Some have maintained that his words to the magazine were in violation of the settlement agreement he reached with the Canadian woman, Lori Anne, and her husband, Brad Thompson, which included a nondisclosure agreement forbidding both parties from speaking about it.
According to Boz Tchividjian, an attorney and founder of Godly Response to Abuse in a Christian Environment (G.R.A.C.E), who represented the Thompsons, his clients "made the very difficult decision to abide by the legally binding agreement even though Zacharias had apparently decided to do otherwise."
Christian counselors Jerry and Denise Basel, who helped Thompson in October 2016, spoke to Roys about the emails exchanged between Zacharias and Lori Anne. They believe the online communication reveals an abusive power dynamic given the 30-year age difference between the two and that it was tantamount to grooming.
"In many ways, she was kind of like a child in regard to him because of his age," Jerry Basel told The Roys Report in part 1 of her series, which was published on Sept. 14.
"It just followed a pattern that we are familiar with in regard to abuse."