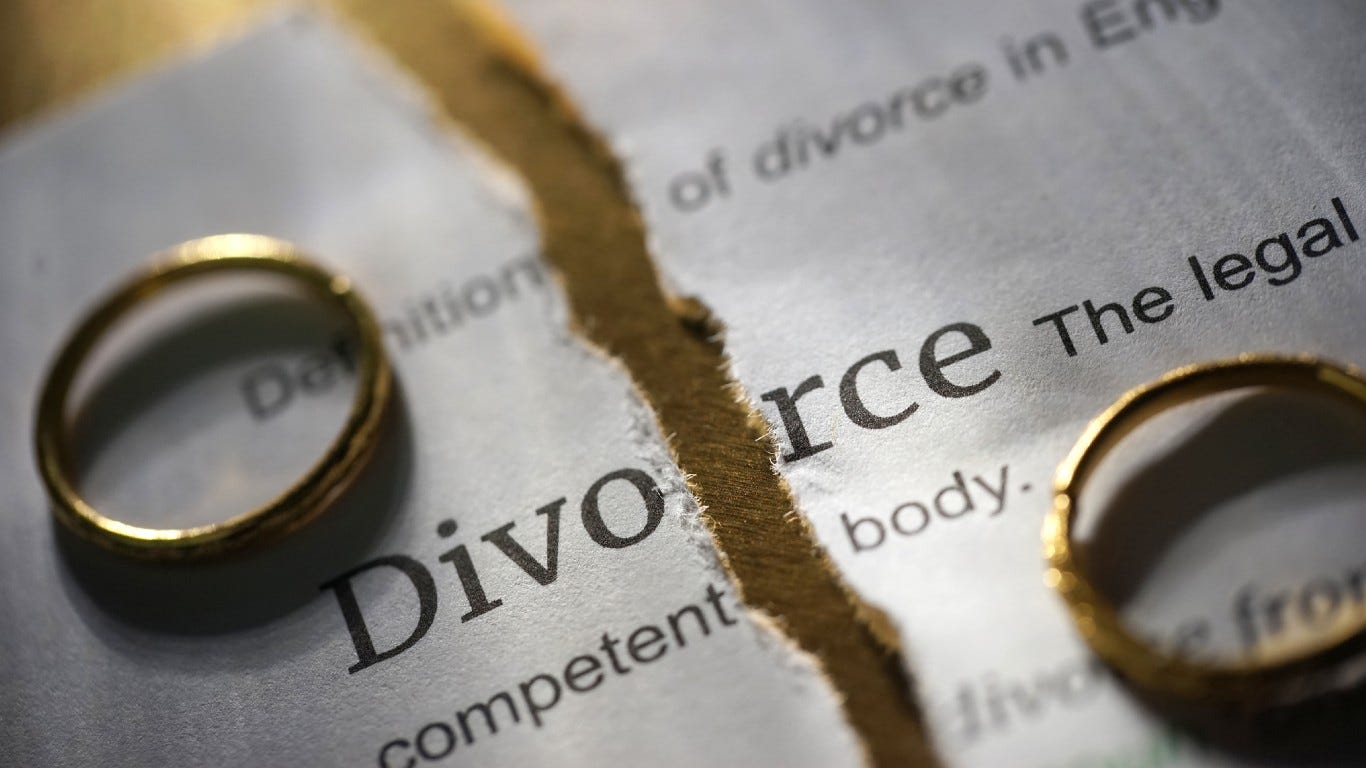 More couples, particularly newlyweds, have been seeking divorce agreements online amid the pandemic lockdowns, according to data collected by Legal Template, an organization with offices in Delaware and North Carolina that seeks to simplify the process of creating legal contracts.
A divorce agreement is a written document that outlines, with specificity, all the agreements between two parties concerning the division of their property, assets, debts, and arrangements for the custody, care and support of their children, if any.
In a recent report, Legal Templates said they have seen a 34% increase in the sale of their divorce agreement compared to the same period in 2019. Data collected from those sales have also provided the organization with insights from thousands of couples about why they are interested in ending their unions during the pandemic.
According to the data, interest in separation during quarantine peaked on April 13 — a 57% increase compared to a month earlier on Feb. 13. This period was just 15 to 20 days into when most states began enforcing lockdowns and the closing of businesses.
More than half of their users expressing interest in divorce, 58%, during the pandemic were married five years or less. This figure was 16% higher than in 2019.
"This indicates that recently married couples were less equipped to deal with the stressors of the COVID-19 virus than mature couples," the organization said.
Tensions were more visible among couples married five months or less. While only 11% of couples in this group purchased a divorce agreement in 2019 over the period examined by the report, that number doubled during the pandemic to 20%.
Click here to read more.
SOURCE: Christian Post, Leonardo Blair