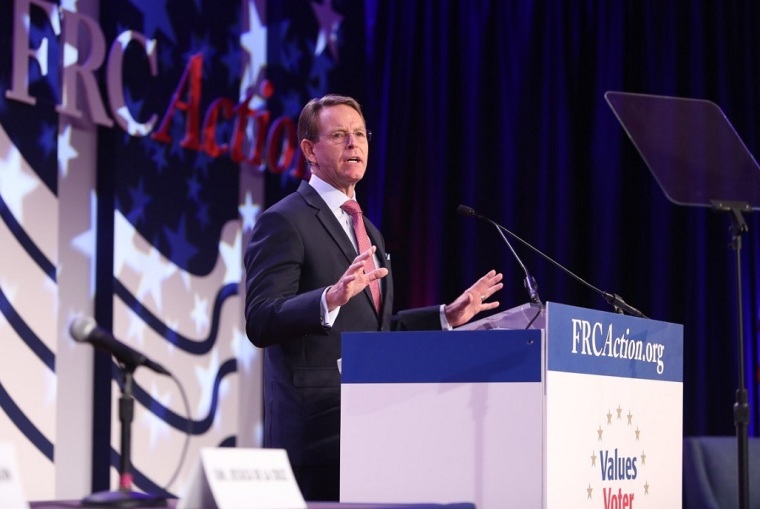 A California-based fundraising software company that serves nonprofits will no longer provide service to the national Christian conservative activist organization Family Research Council, citing the Southern Poverty Law Center's listing of the organization as an anti-LGBT "hate" group. 
But after pushback to its decision, MobileCause informed The Christian Post on Thursday that it will review its policy of referring solely to the far-left SPLC to determine which nonprofits it won't work with.
FRC announced Wednesday that it was informed by MobileCause CEO Victor Limongelli that the text service provider agreement between the two entities was to be terminated one hour before the organization was set to host its Pray Vote Stand broadcast as part of its 2020 voter turnout initiative.
The organization sought to use MobileCause to send out text messages to thousands of supporters during the event.
According to a statement released by the advocacy group, the termination was based on the organization's religious views and "prevented the broadcast from reaching thousands of Christian voters with information about the 2020 election."
Tony Perkins, FRC president and a leading conservative evangelical activist in Washington, said that the termination represents "another example of big tech censorship."
He accused MobileCause of discriminating against his organization by censoring "those they disagree with."
"Is it a coincidence that a big tech company pulled the plug on us one hour before the second installment of one of our most extensive evangelical voter education and mobilization efforts in this election cycle?" Perkins asked. "The big tech agenda is beyond obvious. MobileCause views evangelicals and conservatives as a political enemy that must be silenced, and so it timed its religious discrimination for maximum effect."