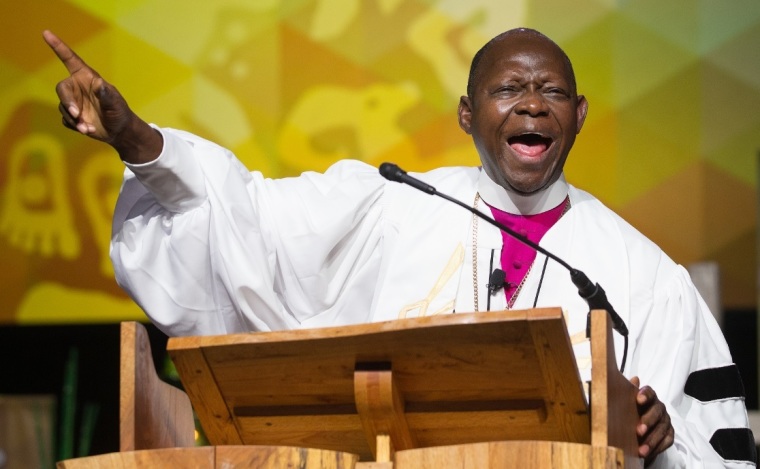 A man suspected of having killed an African United Methodist Church bishop in a car accident has been arrested by Sierra Leone police and charged with multiple counts.
Last month, Sierra Leone Area Bishop John K. Yambasu was on his way to preach at a funeral for a former district superintendent when the driver of an SUV struck him.
Mohamed Allie Saw was arrested after fleeing the scene and was charged with seven counts earlier this month, including speeding and driving without due care and attention.
Saw was driving a vehicle owned by another individual to a garage when he lost control of the vehicle and fatally injured Yambasu, according to UM News.
"By the time we cleared the traffic and safely packed the vehicles from off the road, the driver had disappeared," said Mbalu Kabbah, traffic commander for the Calaba Town Police, as quoted by UM News.
"We first detained the owner of the vehicle when the driver could not be located. We released him after his blood pressure shot up."
From there, family members of the owner of the SUV searched for and located Saw, who had been uninjured in the crash, and was handed over to police.
Click here to read more.
SOURCE: Christian Post, Michael Gryboski