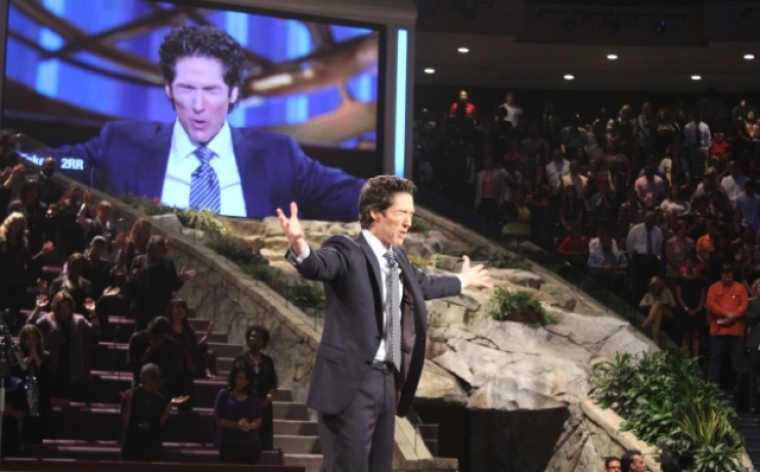 Pastor Joel Osteen's Lakewood Church in Houston, Texas, will reopen its doors for in-person services next month as the city continues to see a decline in COVID-19 cases. 
On Monday, Osteen announced that on Oct. 18, the megachurch will resume in-person worship services at 25% capacity and require that all attendees wear masks.
"We have a very exciting announcement: We're going to come back to in-person services on October the 18th. We can't wait to see you guys. We've missed you the whole time," the pastor said in a video message to the congregation.
He added that worshipers must sign up before services on the church's website, and people will have to practice safe social distancing.
Lakewood has remained shuttered since February due to ongoing lockdowns in response to COVID-19. However, the church has continued to hold worship in an empty chapel and stream the services online, via social media, satellite television, and SiriusXM.
"It is going to be so much fun to get together, to worship together," Victoria Osteen said in the video. "We know we've been doing it online, but to be in the presence of God in the house — it is going to be phenomenal."
On its website, Lakewood identifies measures the church has undertaken to ensure a more sanitary environment for church attendees in adherence to CDC guidelines, such as restroom and touchless upgrades; interior building air purification, and sanitizing high-traffic public areas.

Click here to read more.
SOURCE: Christian Post, Leah MarieAnn Klett