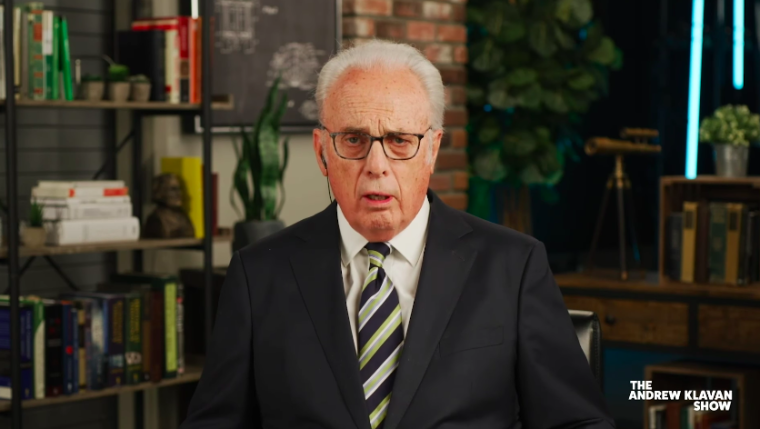 Grace Community Church Pastor John MacArthur took an insouciant attitude toward threats of jail time over his church's decision to hold indoor services amid ongoing COVID-19 lockdowns, saying he'll simply open a "jail ministry" should he find himself behind bars. 
In an interview with Fox News' Laura Ingraham on Tuesday, MacArthur revealed that he recently received a letter threatening up to six months in jail if he continues holding indoor worship services at his church in Sun Valley, California.
"Of course, my biblical hero apart from the Lord Jesus Christ is the Apostle Paul," MacArthur said. "And when he went into a town he didn't ask what the hotel was like. He asked what the jail was like because he knew that's where he was going to spend his time."
"So I don't mind being a little apostolic — if they want to tuck me into jail, I'm open for a jail ministry," he continued. "I've done a lot of other ministries and haven't had the opportunity to do that one. So bring it on."
On Sunday, Grace Community held an indoor service just days after Las Angeles Judge Mitchell L. Beckloff temporarily barred the church from holding indoor worship.
Speaking from the pulpit, MacArthur explained why "Grace Church does not just comply with the orders that have been laid down for churches." He condemned the county's ongoing restrictions six months after the first lockdown as "utterly impossible" to follow, adding that doing so would "completely shut the church down."
"Obviously, this is not constitutional, but more importantly, it goes against the will of the Lord of the church, who calls us together," the pastor said. "So look at the person next to you and say, 'I don't know who you are but I'm so glad I'm sitting next to you.'"
Click here to read more.
SOURCE: Christian Post, Leah MarieAnn Klett