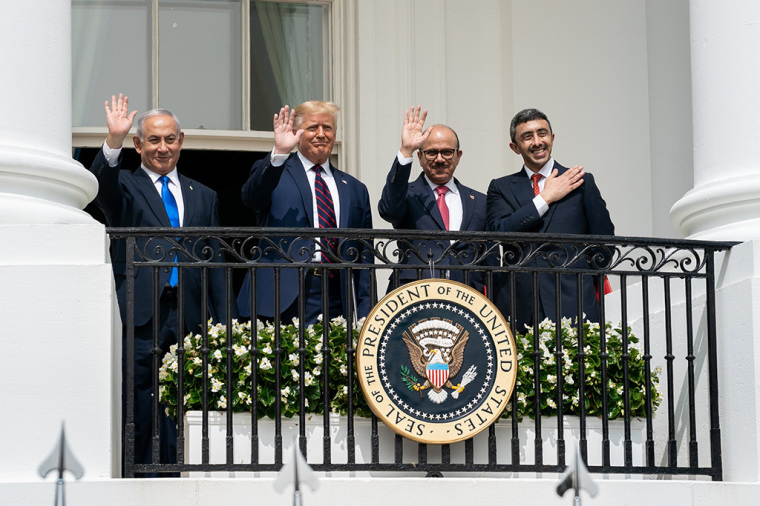 This week, the United Arab Emirates and Bahrain became only the third and fourth Arab countries to establish diplomatic relations with Israel, following Egypt in 1979 and Jordan in 1994. President Trump called the agreement "the dawn of a new Middle East."
I watched with great gratitude the signing ceremony televised from the White House. Its significance led me to shift the subject I intended to address today to tomorrow's article so I could address this historic event.
After traveling to the Middle East more than thirty times over recent decades, I can attest personally to the long-term desire of many in the region to establish peace with their neighbors. The leaders who signed this agreement are to be commended for acting with vision and courage on behalf of their people.
The pact is appropriately titled the Abraham Accords, since all three Abrahamic faiths were represented: President Trump as a Christian, Benjamin Netanyahu as a Jew, and Sheikh Abdullah bin Zayed of the UAE and Dr. Abdullatif bin Rashid Al Zayani of Bahrain as Muslims.
One television commentator called the event a watershed moment and a "vaccine against war in the Middle East." Let's ask two pertinent questions.
Why now? 
As I noted in a previous Daily Article, Arab nations are predominantly composed of Sunni Muslims. Iran (the ancient Persian Empire) is primarily Shiite Muslim. Sunnis and Shiites have often been in conflict over the generations.
Iran is seeking to reestablish its global empire and is supporting the Syrian government and Hezbollah in Lebanon. This aspiration directly endangers Arab nations who see Israel as a military and political partner in response to the Persian threat.