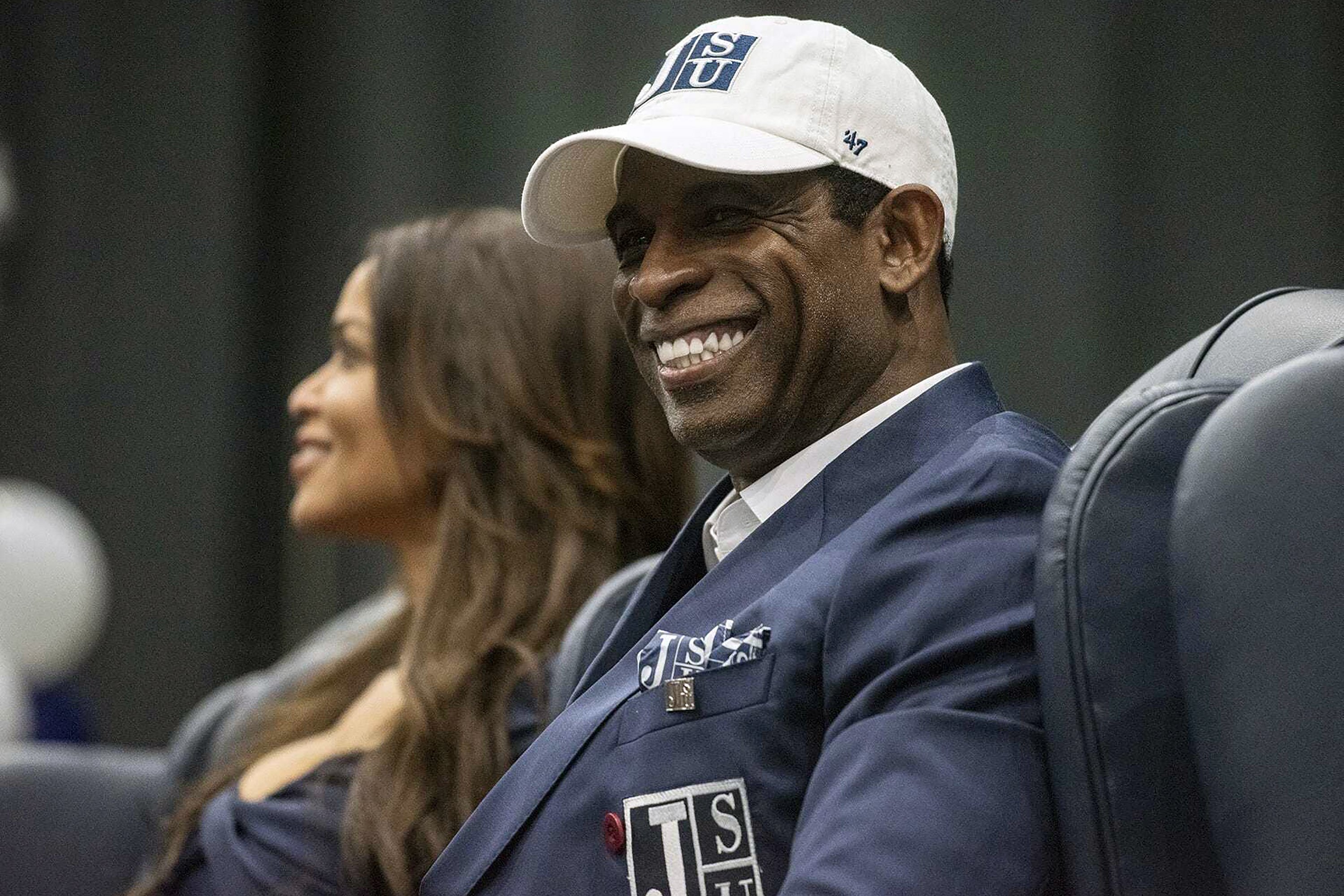 Deion Sanders will be the next head football coach at Jackson State, he announced Sunday on his new podcast.
"God called me to Jackson State," Sanders said on the first episode of "21st & Prime," according to a transcription by the Clarion Ledger.
Jackson State announced the hiring on Monday.
Sanders, a member of the Pro Football Hall of Fame following a stellar NFL career during which he also played Major League Baseball, is a first-time head coach at the collegiate level.
"I am truly blessed to be the 21st Head football coach of Jackson State University," Sanders said in the school's statement Monday. "It's my desire to continue this storied tradition and history of JSU and prayerfully bring more national recognition to the athletes, the university, the Sonic Boom of the South, and HBCUs in general."
"It's very big for Jackson State University," athletic director Ashley Robinson said, according to the Clarion Ledger's transcription. "Not only for Jackson State University, this is very big for the country right now. Very big for the state of Mississippi. To Coach Prime, Jackson State University — a blue blood program full of Hall of Famers — it's just a great time."
In the statement Monday, Robinson said, "Coach Sanders is student-athlete centered and cares about young men and their wellbeing beyond the football field. We expect to compete for and win championships at Jackson State, and Coach Sanders will help us achieve those goals."
What an entrance for @DeionSanders the new head coach of @GoJSUTigersFB pic.twitter.com/0xWttSvrNV

— Joe Cook (@JoeCookSports) September 21, 2020
Click here to read more.
SOURCE: ESPN