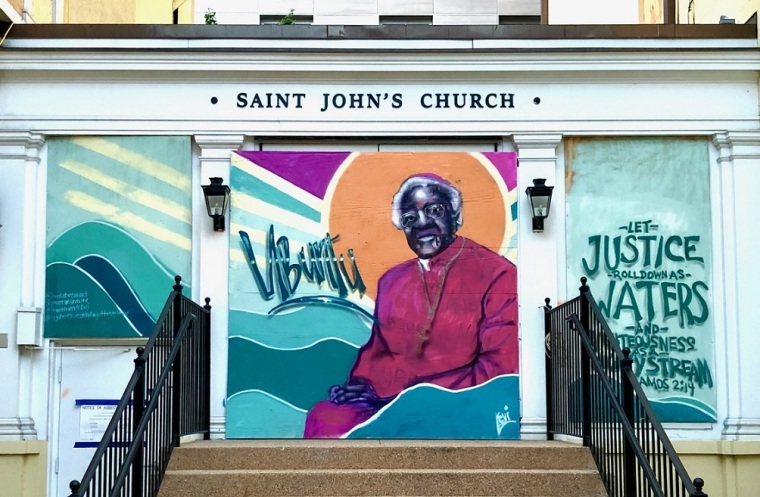 A historic Washington, D.C., church that was the subject of arson and graffiti during the summer riots recently had its protective plywood panels painted with racial justice imagery.
St. John's Episcopal Church of Lafayette Square, a congregation located not far from the White House, had the murals painted onto the panels, which had been installed to protect their windows from vandalism, at an event on Saturday.
The Rev. Rob Fisher, rector at St. John's Church, told The Christian Post in an interview on Tuesday that the event was coordinated with a local arts group called the P.A.I.N.T.S. Institute and with the DowntownDC Business Improvement District.
Fisher said that the event was aimed at turning "something that is a bit of an eyesore" into "colorful images offering message of love, healing, togetherness and peace in Jesus' name."
"The artists really put their hearts and souls into the works they created. Many expressed to me what an honor it was to decorate the boards on such a historic place," explained Fisher.
"One of our central themes is the Hebrew word shalom, which means more than the English translation 'peace' but 'wholeness' or 'completeness.'"
Another major theme was the concept of "ubuntu," or "our lives are inextricably bound together," which was championed by noted South African Anglican Archbishop Desmond Tutu.
Click here to read more.
SOURCE: Christian Post, Michael Gryboski