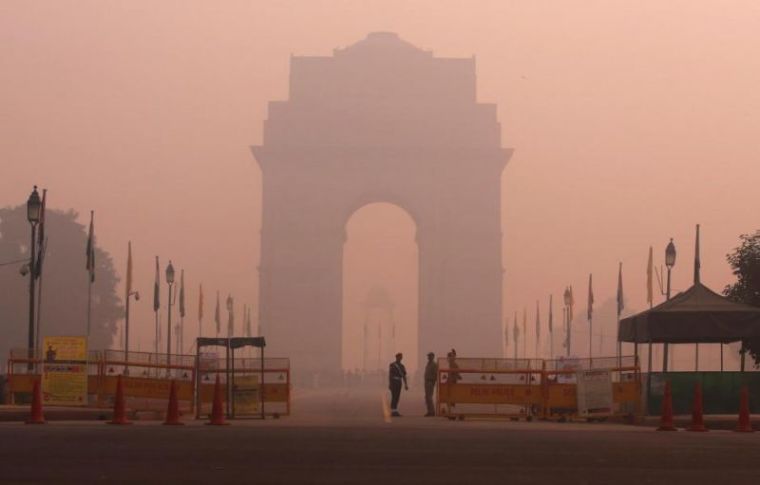 A Muslim man in northern India beheaded his Hindu wife one-and-a-half months after their marriage because she refused to convert to Islam, a local newspaper reported.
Police this week found the beheaded body of the 23-year-old victim, identified as Priya Soni, in a forest area near Preet Nagar area of Sonbhadra district in the state of Uttar Pradesh, according to The Tribune.
The suspect, Soni's husband who was identified as Ejaz Ahmed, and his friend, identified only as Shoaib, have been arrested. Police said they recovered the mobile phone of the victim, a knife and an iron rod from the suspects.
The district's police chief, Ashish Srivastava, was quoted as saying that officers used social media to identify the woman's body. Her father, Laxminarayan, identified her from her shoes and clothes.
Priya married Ahmed against the wishes of the family and was being pressured to convert to Islam, police said, adding that they were considering charging the accused under the stringent National Security Act.
While religion is a sensitive issue in India, such incidents are rare in the country, where Hindus constitute about 80% of the population of more than 1.3 billion people. India also has the world's third-largest Muslim population — after Indonesia and Pakistan.
The Uttar Pradesh state and the federal government are both governed by the Hindu nationalist Bharatiya Janata Party, which, critics say, persecutes the minority communities of Muslims and Christians.
Click here to read more.
SOURCE: Christian Post, Anugrah Kumar