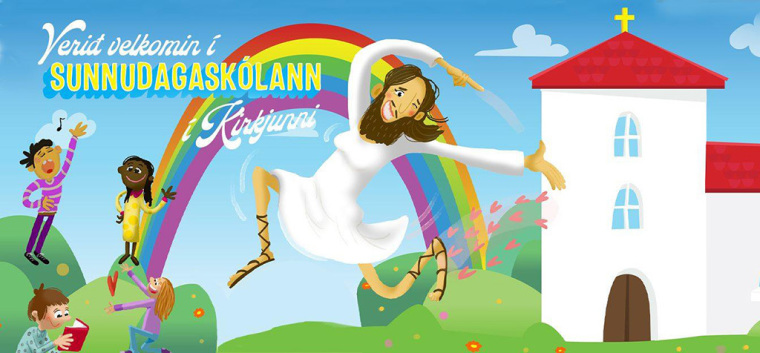 In an ad purportedly meant to encourage children to attend Sunday school, the National Church of Iceland featured a bearded Jesus with breasts, makeup and a dress dancing under a rainbow.
After receiving backlash, the church removed the ad from social media — but not busses — and released an apology. However, the church also argued that it believes "it's okay" to depict Jesus as a woman, transgender or anything else.
The animated ad, which depicts Jesus as having breasts and jumping around as he points to a church, was posted on the church's website and Facebook page on Sept. 11, according to the Daily Mail, which reported that the post was deleted after it sparked outrage.
However, Iceland Monitor reports that the ad continues to appear on some buses.
The ad campaign cost the church about $14,800, which was contributed mostly by the bishop's office.
Facebook users objected to the ad, according to the Mail.
One comment read, "There was a reason I left the National Church and found another Christian congregation." Another read, "Shame on the bishop!" Some called it "tasteless" and "particularly stupid." Another user wrote, "The church should be ashamed for humiliating Jesus like this."
Click here to read more.
SOURCE: Christian Post, Anugrah Kumar