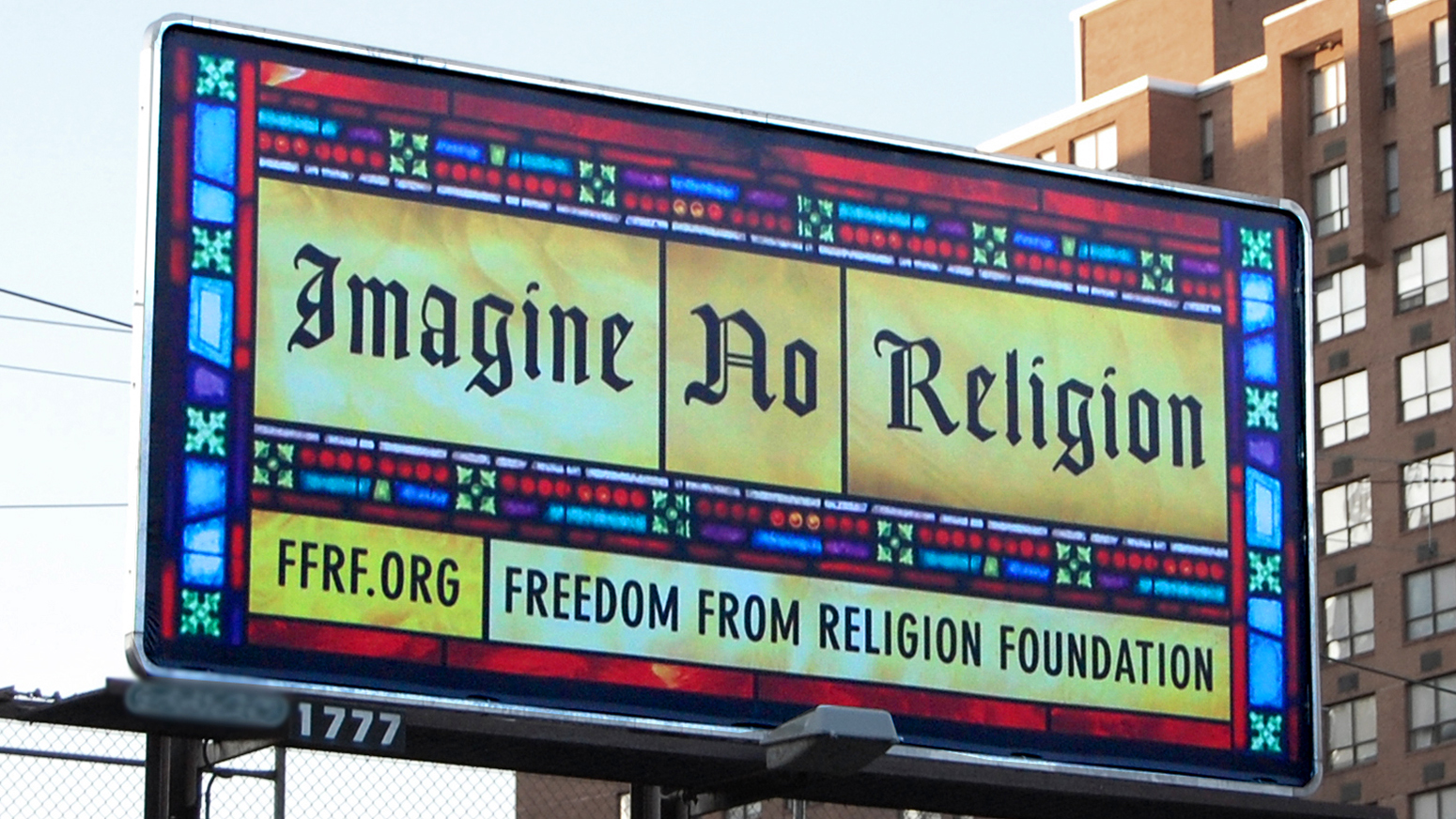 During the peak of the COVID-19 pandemic, we noted the disgraceful way that the Freedom From Religion Foundation (FFRF) was attacking local officials who had invoked a day of prayer during the national emergency. FFRF sent threatening letters to governors and mayors, attempting to silence their First Amendment right to religious speech. These officials were simply providing encouragement and support for their citizens—feeling it was their duty during a time of crisis and despair.
Well, it is safe to say these were typical bullying tactics veiled under empty legalese and vapid jargon.
As a matter of fact, one of the officials who contacted the ACLJ was determined to not back down and refused to revoke his Day of Prayer pronouncement. This official never heard another word from FFRF, and the Day of Prayer continued without a hitch, providing a bit of peace and solidarity among the residents suffering from the pandemic.
The ACLJ has stated several times before that FFRF's argument against a Day of Prayer would be struck down in a court of law, and it's clear now that they also understood that truth.
The letters sent this year were simply empty threats, and FFRF had no intention of pursuing any legal action. Instead of trying to assist Americans during the worst year that some generations have ever experienced, FFRF decided to spend its time and resources bullying individuals who had good intentions. During our country's suffering, FFRF caused even greater distress instead of encouraging others and working toward a solution.
Incredulously, FFRF has continued to brag about its threats against public officials and religious speech, asserting that it has sent 24 letters within a month and a half. In one example, the group targeted a county sheriff in Missouri for posting the county-designated Day of Prayer announcement on Facebook that called for prayer over the leaders, those who were struggling with their health, those who faced unemployment and its citizens who faced other fears. FFRF wrote that "the Christian County Sheriff's Office must refrain from promoting religious messages and events, including on its official social media pages. Please inform us in writing of the steps taken" in yet another baseless threat.
In contrast to the claims made by FFRF, the United States has established a unique and longstanding tradition of publicly acknowledging a National Day of Prayer while seeking God's blessings and providence. This protection of religious expression also extends to the state, as the Supreme Court has held that public employees, including even school teachers, do not "shed their constitutional rights to freedom of speech."
What this experience should demonstrate is that if state and city officials will stand up against bullies like FFRF, then these anti-Christian groups will have less credibility in their future threats.
If you are an official facing a threatening letter from FFRF, the ACLJ is here to support you. Together, we can and will continue to expose the lies spouted by these bullies and prevent this targeting in the future.
SOURCE: American Center for Law and Justice