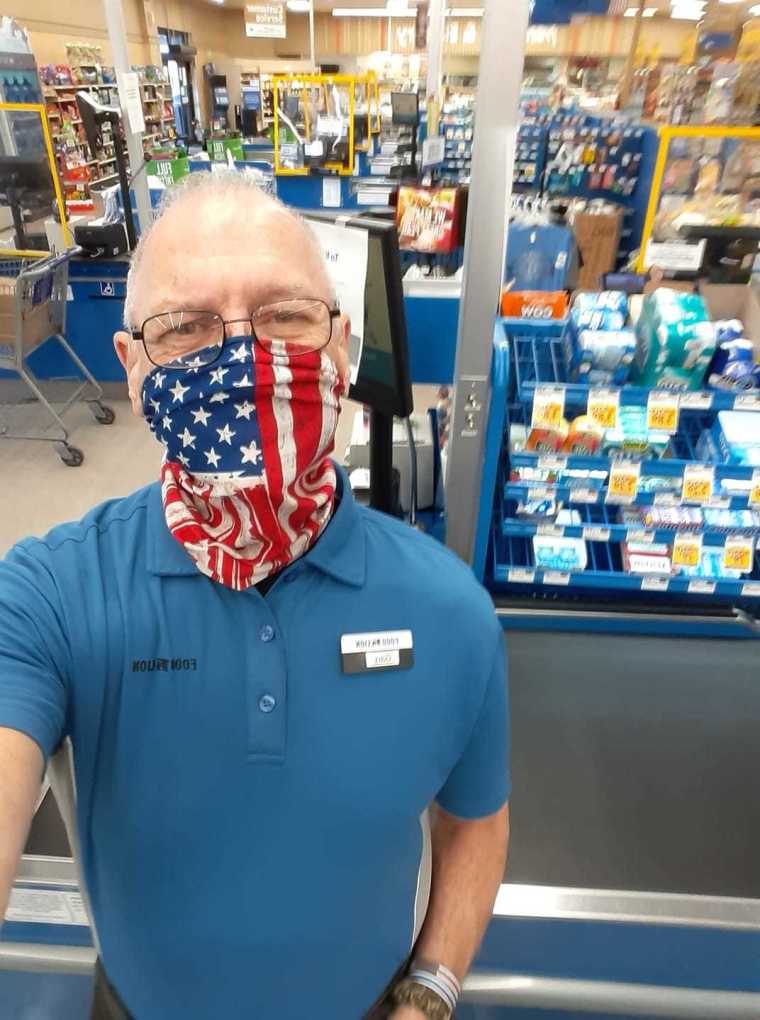 The supermarket chain Food Lion has reversed course after telling one of its employees, an Air Force veteran, that he could not wear a face mask emblazoned with the American flag.
In a lengthy Facebook post published last Monday, Gary Dean, a retired news broadcaster who worked as a cashier at a Food Lion in coastal North Carolina, explained: " … today I was told I could not wear my face mask which I have worn many times since the virus dictated the health concern. … But according to corporate management, my mask offends some people."
Dean's Facebook post was accompanied by a photo of himself wearing the mask, which bears the image of the American flag. Soon after he shared the post, it went viral.
By Tuesday afternoon, the Facebook post had amassed nearly 7,000 reactions, 5,000 comments, and more than 8,000 shares. Dean explained in subsequent posts that not all of the comments and reactions he received were positive.
"I live in a military town, Havelock, NC," he explained. "The parking lot in front of the store has a reserved spot for Military Veterans with AMERICAN FLAGS waving from the top of a sign at that reserved space."
"But my facemask showing pride in my country and my AMERICAN FLAG offends someone?" Dean asked. "There comes a time when principles mean more than paychecks."
After Dean made it perfectly clear that he was proud of the American flag and those who served under it, the Air Force veteran implied that he had quit his job at Food Lion because of the demand that he refrain from wearing his American flag face mask while at work.
Click here to read more.
SOURCE: Christian Post, Ryan Foley