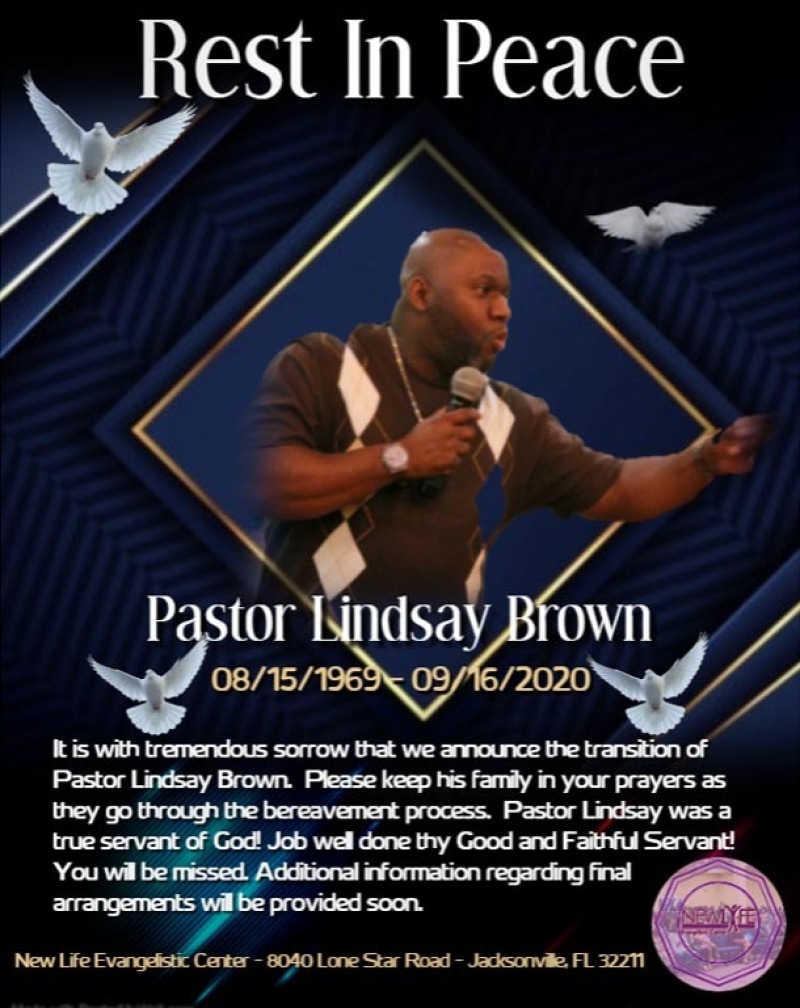 As an evangelical congregation in Florida grieves the loss of their pastor who was struck by a vehicle and killed this week, the church's senior pastor is urging the driver, who drove away after hitting the pastor, to "turn yourself in." 
Lindsay Brown of New Life Evangelistic Center in Jacksonville was "devoted to his family and to his church — a dedicated father, grandfather and son of God," the church's Senior Pastor Bishop Antonio Richardson, told News4Jax.
Brown, who was a Christian minister for about three decades, was killed Wednesday morning as he was taking a walk, and police have no information about the vehicle that struck him. The pastor would go for a walk at about 6 a.m. daily for an hour and 15 minutes.
"I'm not a revengeful person, we don't preach that, we don't promote that. I'm not angry with the person. I don't know the circumstances that caused this to happen, but I will say to them, 'Do the right thing. I want you to turn yourself in, allow the authorities to sort things out," Richardson said.
"I don't know what happened, but turn yourself in," the senior pastor added. "This family needs closure, and that closure will not come to full fruition until someone is brought to justice and they are able to make some sense of what happened."
Click here to read more.
SOURCE: Christian Post, Anugrah Kumar