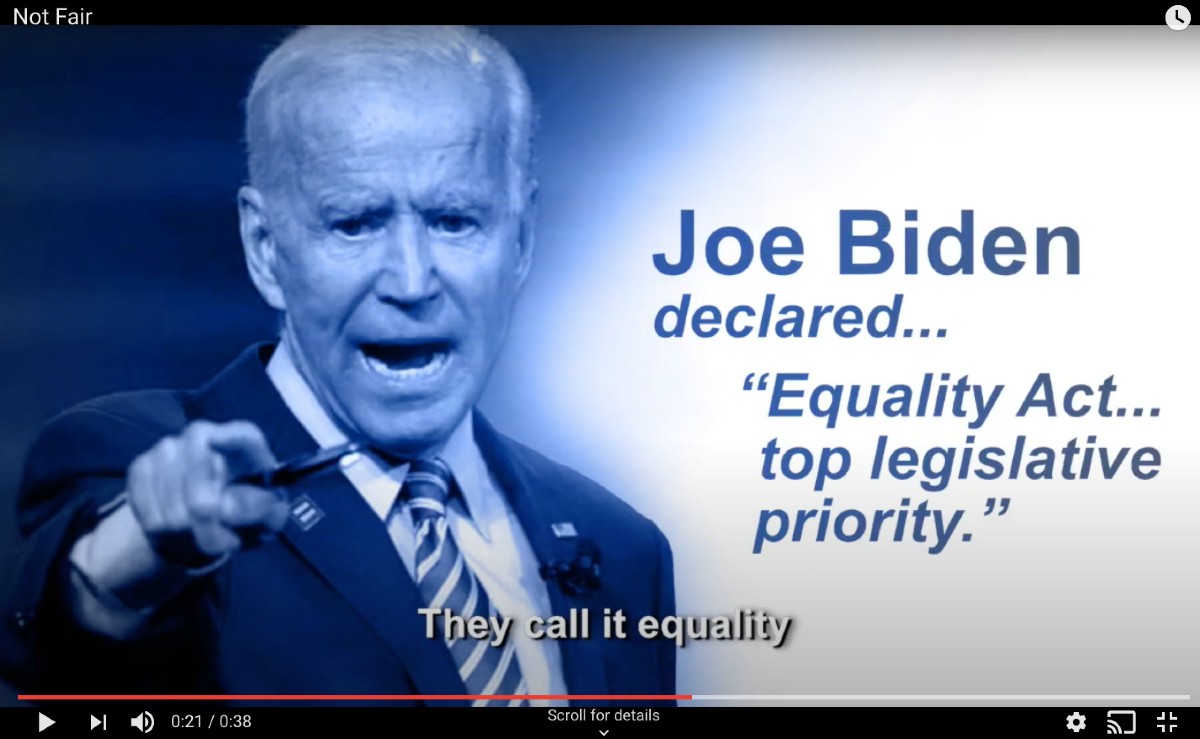 A conservative group has accused Facebook of censorship after the tech giant removed one of its political ads that's critical of Democratic politicians who support allowing boys who identify as transgender to compete in girls-only sports. 
Facebook claims the ad, produced by the American Principles Project, a socially conservative think tank, was pulled for "missing context."
As part of a $4 million ad campaign targeting the swing states of Michigan and Wisconsin ahead of the November election, American Principles Project created three ads, one of which is titled "Not Fair" that slams Democratic presidential nominee Joe Biden and Sen. Gary Peters, D-Mich., over their support for the so-called Equality Act, which passed the Democrat-controlled House and would allow biological males who identify as female to compete in girls'-only athletics.
"All female athletes want is a fair shot at competition, at a scholarship, at a title, at victory," the ad says. "But what if that shot was taken by a competitor who claims to be a girl but was born a boy? Senator Gary Peters and Joe Biden support legislation that would destroy girls' sports."
The ad describes the Equality Act as "not fair" before labeling Biden and Peters as "too extreme for Michigan."
First broadcast on Sept. 3, the ad was flagged by Facebook on Tuesday after PolitiFact subjected it to a "fact check." Facebook subsequently took action by removing the ad from its platform on Wednesday.
PolitiFact's article mostly cited sources that support or advocate for trans-identified athletes to compete in girls'-only sports. While PolitiFact featured commentary from several proponents of the Equality Act who attempted to debunk the premise of the 38-second ad, it also showed that the ad is correct, noting that both Biden and Peters support the bill's prohibition of discrimination based gender identity. It also showed that both politicians agree with allowing boys who identify as transgender to enter girls' bathrooms, locker rooms and showers.
Click here to read more.
SOURCE: Christian Post, Ryan Foley