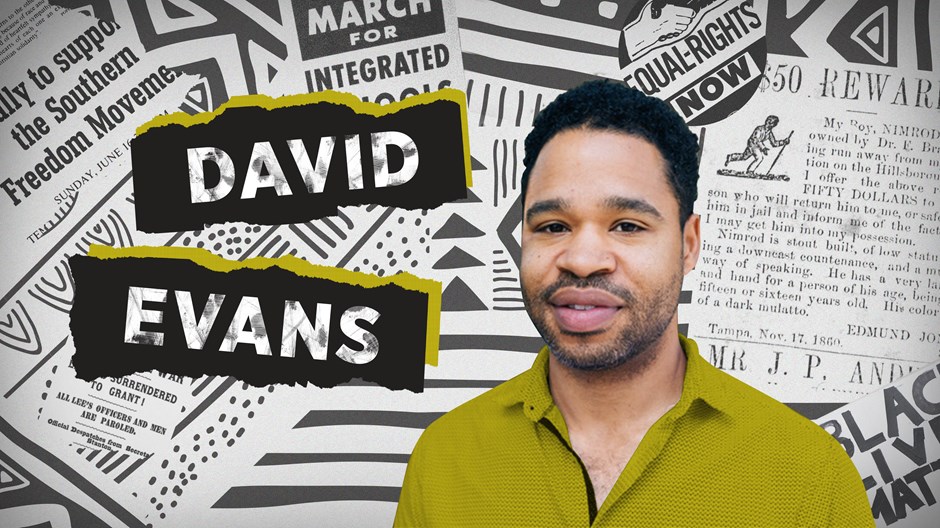 David Evans is associate professor of history and intercultural studies at Eastern Mennonite University.
---
Black power advocate Kwame Ture (formerly known as Stokely Carmichael) once said, "There are answers to the right questions." In that spirit, consider the question seven-year-old Marissa of Montpelier, Vermont, one of America's whitest states, asked weeks into a worldwide protest to end excessive force against black people: "I thought the police were supposed to keep us safe. I thought we were supposed to call them when we needed help. Now I'm wondering, who do we call when the police are being unsafe?"
What should we do when powerful institutions misuse their power? The question strikes not only at the heart of American law enforcement, but at the heart of American institutions nationwide—from police stations to schoolhouses to houses of worship. Who do we call when institutions entrusted to care for the most vulnerable cater instead to the racially powerful while ignoring demands for justice from the racially marginalized?
Unfortunately for Marissa from Montpelier, the answer from a former Philadelphia police chief proved inadequate:
Well, first, you let a grown up know what's going on so they can take action, because we don't need police officers doing things like some that you've seen on some of the videos that have been shown recently … police officers are there to help … don't hesitate to let a grown up know so people like me, that used to be a police chief, can take action and do what we need to do to make sure that we only have police officers that are there to serve and protect people, not to harm people.
The chief's tone confirmed a serious misconception when it comes to addressing racism. Too many Americans believe racism results from a few bad individuals who lack empathy for others and a collective failure to build relationships by speaking up. To end racism, from this perspective, we must feel our shared humanity with those who are racially different and build relationships to help them. Empathy and relationships are valuable, but this solution misses the core concern of Marissa's question. Racism is not a failure of relationship as much as an abuse of institutional power.
Marissa's question implied that since police are endowed with the power of the state, only a power equal to, or greater than, the state can challenge them when they misuse it. The police chief's instruction to "let a grown up know what's going on so they can take action" missed the point of her question. Her question implied that the grownups she knew were powerless to stop incidents like what we witnessed in Minneapolis. How could she believe otherwise when the police abusing George Floyd wouldn't cease even after becoming aware that cameras were recording them? Furthermore, how could Marissa trust that a request for police to take action against other officers would be effective, given that not one of the four officers involved in Floyd's death did anything to stop it? Or after seeing the viral video of Kenosha, Wisconsin, police shooting Jacob Blake seven times in the back?
Many white Christians insist that better relationships can solve racism in America, that racism is a matter of the heart rather than institutional power. These white Christians will say, "We aren't called to transform institutions. We can't eliminate racism by legislating it away. We must engage in evangelistic efforts to change hearts and minds. Only then can reconciliation happen." But none of these answers recognizes the societal power imbalances between black and white Christians, imbalances that lead white people to view black people as needing white charity. And never do white Christians ask black Christians: Do black Christians want reconciliation?
Click here to read more.
Source: Christianity Today