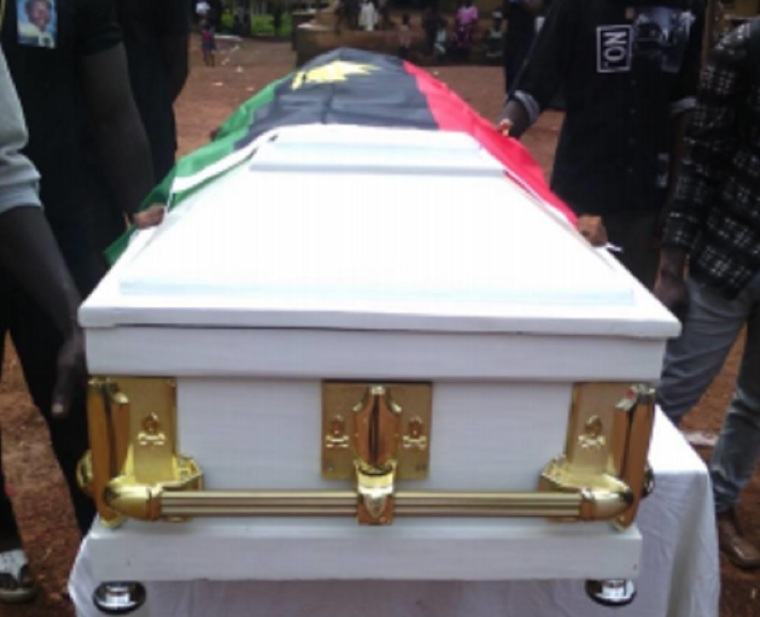 The Rev. Alubara Audu from the Evangelical Church Winning All denomination in Nigeria was murdered along with two others during a raid conducted by suspected Fulani radicals on Sunday morning as deadly violence against Christians in the Kaduna state continues. 
Three were killed and seven were abducted during attacks by armed assailants said to be of Fulani ethnicity on two Adara communities in the southern Kaduna state.
The London-based human rights organization Christian Solidarity Worldwide notes that the attack began around 2 a.m. local time when a militia swarmed into the Buda community in Buda ward of the Kajuru local government area, a region that has been hit hard in recent years by deadly communal violence perpetrated by suspected radicals from the Fulani herding community.
The United Nations-accredited nongovernmental organization that works in over 20 countries reports that those killed have been identified as Audu, the 45-year-old father of five; 40-year-old Adamu Tata, a father of four; and 37-year-old Ishaku Peter, a father of five.
Those who were reportedly abducted from the community during the attack are 25-year-old Sani Peter and 20-year-old Esther Sani Peter.
The assailants also attacked the neighboring Kemara Rimi community in the Buda ward, where they abducted 16-year-old Grace Mathew, 35-year-old Ojo Aminu, 37-year-old Danfulani Makaranta, 36-year-old Namiji Gwamna and  36-year-old Ali Musa.
"CSW's heart goes out to those affected by the continuing violence in southern Kaduna," CSW Chief Executive Mervyn Thomas said in a statement. "We express our deepest condolences to all those who have lost loved ones in the recent attacks, and continue to call for effective action on the part of the Kaduna State and Nigerian Federal governments to secure the immediate, unconditional, and safe release of all those abducted, and to ensure perpetrators are brought to justice."
Click here to read more.
SOURCE: Christian Post, Samuel Smith