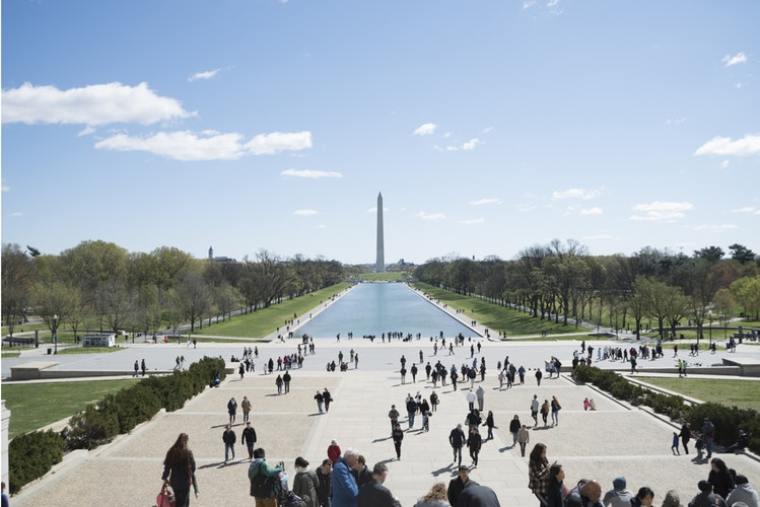 Christian leaders are gathering together in the nation's capital to focus on repentance in tumultuous times and what some believe is a "kairos" moment in history.
"Without repentance, we have nothing else. That is the foundation of the order of God in Scripture and in all things," Kevin Jessip, president of Global Strategic Alliance, told The Christian Post.
Jessip and several others are assembling in Washington, D.C., this week to pray and cry out to God for revival. Known as The Return, a national and global movement of prayer and repentance, the 10-day event began with the Feast of Trumpets (Sept. 18) and will end with the Day of Atonement (Sept. 28). This is also known as the Days of Awe between Rosh Hashanah and Yom Kippur. This year, it also coincides with the 400th anniversary of the sailing of the Mayflower.
When people go from rebellion to redemption, there is a process, he explained. First, there's repentance to reconciliation, then restoration, and then comes revival.
Jessip believes that a righteous praying remnant of believers has been seeking God for this for many years.
"I believe God has given us a kairos moment in time where He affords us the opportunity and we can't miss this opportunity. We have to come and bow before a Holy God in holy reverence, humble ourselves, seek His face, and cry out, repent for our sin," he said.
As part of the revival, leaders from over 150 nations will be participating in a day of prayer on Saturday. The broadcast will be hosted in over 90 languages in real-time translation. Christian media outlets including CBN, TBN, Daystar, TCT, and GOD TV will also be broadcasting the event. Featured speakers will include HUD Secretary Dr. Ben Carson, evangelist Anne Graham Lotz, Messianic Jewish Rabbi Jonathan Cahn, pro-life evangelist Alveda King, Dr. James Dobson, Bishop Harry Jackson and several others.
Jessip said he and other intercessors will be praying that Christ will be placed at the center of every home, that families will be restored, and unjust laws and court decisions will be overturned.