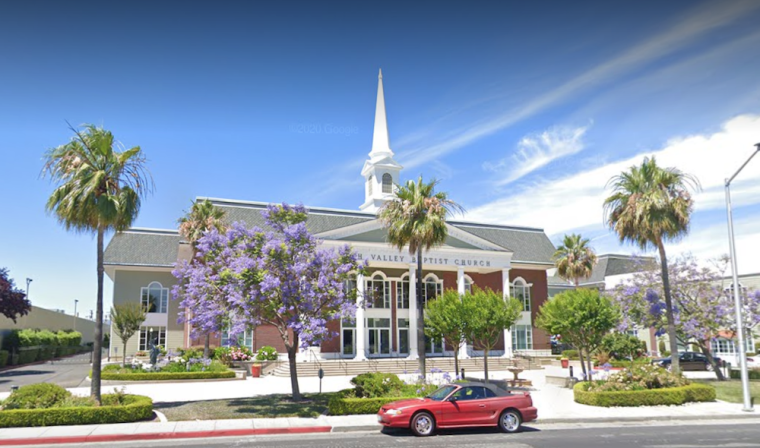 The pastor of a 3,000-seat California church said he will stop fighting Santa Clara County and hold services in the church parking lot as per local COVID-19 guidelines after fines rose to over $112,000. The county said it will not forgive the fines.
Jack Trieber, the pastor of North Valley Baptist Church in Santa Clara, has chosen to obey the county's directives banning indoor services, according to ABC7News.
The church was being fined $5,000 for every service it held as well as fines for other violations such as singing.
ABC7News reports that Trieber told his congregation in an outdoor meeting this week that senators told him they had given President Donald Trump the pastor's personal phone number and if he would be willing to receive a call from the White House. But the pastor said he didn't want to take that course of action.
Trieber also reportedly said he has put on hold a campaign that was aimed at flooding local government offices with one million emails from supporters. "I don't wish anything evil to happen with authorities. Tonight was the right decision to move out here," he was quoted as saying.
County counsel James Williams told The Mercury News that banning indoor services was "essential" to the community's safety. "The reality that churches and other religious institutions across our county were successfully holding outdoor services, drive-in services, remote services — and have been — just completely undermines the notion that they needed to have an indoor gathering and create that huge risk of danger," he said.
The county had filed a lawsuit against the church for its ongoing violations of COVID-19 orders, according to Trieber. After prayer, fasting and counsel, the pastor said, "I have felt led of God not to resist the lawsuit."
Click here to read more.
SOURCE: Christian Post, Anugrah Kumar