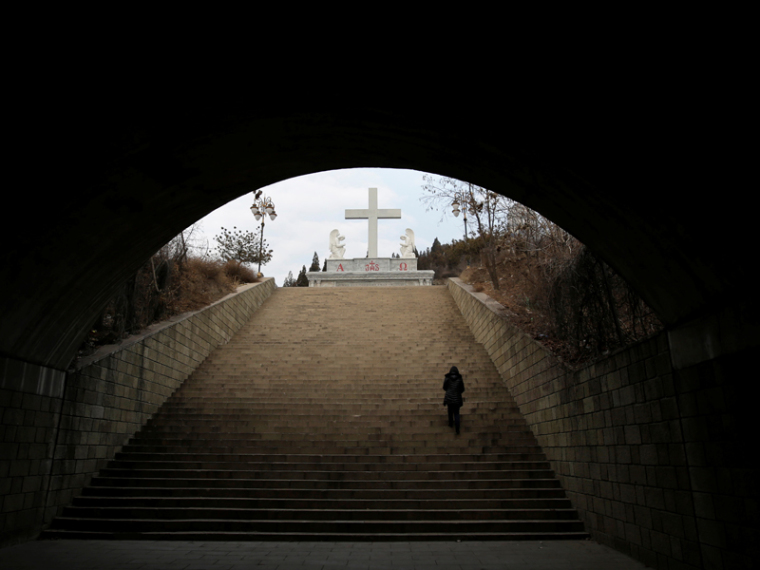 A communist textbook that's being used in Chinese schools falsifies the biblical account found in John 8:3–11. The textbook claims that Jesus murdered the woman who was found in adultery and said He, too, is a sinner.
The textbook, published by the government-run University of Electronic Science and Technology Press, states: "The crowd wanted to stone the woman to death as per their law. But Jesus said, 'Let the one who has never sinned throw the first stone.' Hearing this, they slipped away one by one. When the crowd disappeared, Jesus stoned the sinner to death, saying, 'I too am a sinner. But if the law could only be executed by men without blemish, the law would be dead.'"
Catholics in mainland China are distressed about the distortion of the biblical account, reports UCA News.
"I want everyone to know that the Chinese Communist Party has always tried to distort the history of the Church, to slander our Church, and to make people hate our Church," a parishioner who uploaded the textbook on social media was quoted as saying in his post.
Another Catholic in mainland China, who was identified only as Paul, was quoted as saying, "The same pattern has been repeated every year but the Church has never fought back or received the respect and apology it deserves."
The news of the distortion of the Bible in the Chinese textbook comes as the Vatican and China are expected to renew a deal on the appointment of Catholic bishops in China. The United States has advised Pope Francis against it due to the severe violation of human rights and religious freedom in the communist country.
Bitter Winter, a magazine that reports on religious liberty and human rights in China, noted the subtle objective behind manipulating the textbook.
Click here to read more.
SOURCE: Christian Post, Anugrah Kumar