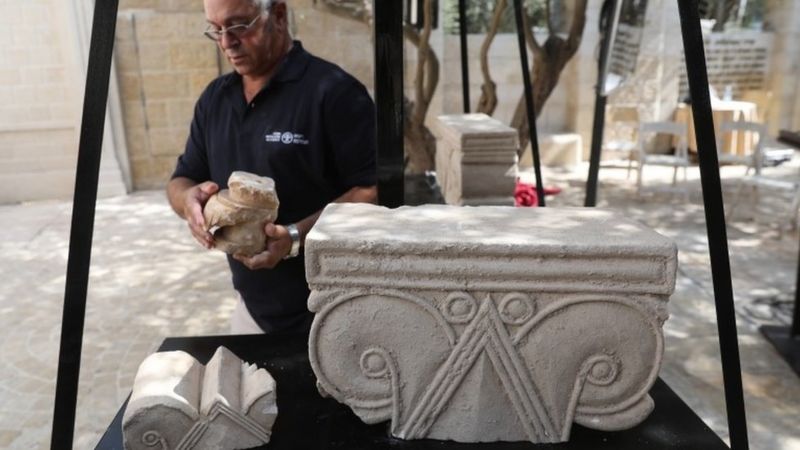 The discovery of carved stone structures and relics is evidence of a magnificent palace from the biblical Jewish Kingdom in Jerusalem, Israeli, according to archaeologists.
The artifacts, which were neatly buried, were unearthed approximately 2 miles south of Jerusalem's Old City and are believed to be from a palace that was constructed in the eighth century or seventh century BC, the BBC reported.
The ancient remains were found in the East Talpiot neighborhood, which is also called Armon Hanatziv. Three ornate stone capitals — carvings which sit atop the columns — in addition to items from lavish window frames were among the artifacts discovered.
"The column capitals, identified with royal construction of the First Temple period [10th century to the sixth century BC], are the most beautiful and impressive that have been uncovered to date," the Israel Antiquities Authority said in a statement.
That the carved stone capitals were buried in such neat fashion, two of the three of them positioned "one on top of the other" took the IAA by surprise.
Click here to read more.
SOURCE: Christian Post, Brandon Showalter