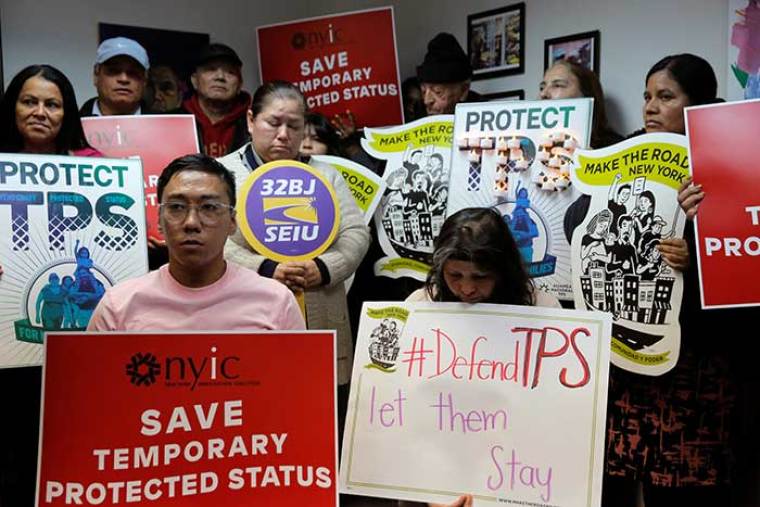 A three-judge panel of the United States Court of Appeals for the Ninth Circuit has ruled that the Trump administration can end a program aimed at giving humanitarian aid to refugees.
At issue were the efforts by the administration to end the Temporary Protected Status program for beneficiaries from countries including Sudan, Nicaragua, Haiti, and El Salvador.
Administered by the Department of Homeland Security, the program gives temporary benefits to refugees from countries that have experienced major disasters, both natural and manmade.
In a 2-1 decision filed Monday, the appeals court panel vacated a preliminary injunction issued by a lower court, with Circuit Judge Consuelo M. Callahan authoring the court opinion.
The Callahan opinion rejected the claims of plaintiffs who argued that the decision to end their TPS protections was unlawful given the potential negative impact it would have on them.
"The TPS statute also does not dictate any substantive guidelines or restrictions on the manner by which the Secretary may reach her TPS determinations, other than setting forth the three possible findings that the Secretary must make before designating a country for TPS," wrote Callahan.
"Nothing in the language of the TPS statute requires the Secretary to consider intervening events prior to terminating TPS, or to explain her failure to do so."
In the dissenting opinion, Circuit Judge Morgan Christen argued that the plaintiffs' complaint had merit, as the lower court provided "a long list of evidence of racial animus" from the administration.
One example cited was a January 2018 Oval Office meeting in which President Donald Trump called some of the nations involved in the TPS program "s***hole countries."
"… we cannot sweep aside the words that were actually used, and it would be worse for us to deny their meaning. Some of the statements expressly referred to people, not to places. The President's statements require no deciphering," argued Christen.
Click here to read more.
SOURCE: Christian Post, Michael Gryboski