In the last few years there has been a handful of what might be called: celebrity Christian deconversion stories. These would include folks like Hillsong worship leader Marty Sampson, popular pastor and author Joshua Harris, and the YouTube entertainer Rhett McLaughlin (who I only know as one of the two "Bentley Brothers" from Phil Vischer's excellent kids' series What's in the Bible? with Buck Denver).
As I did not grow up Evangelical Christian, my experience with childhood faith was probably very different from many of these "celebrities." However, I did have a deconversion from my childhood Roman Catholic faith. That deconversion happened over an extended period of time starting roughly in high school, and culminated sometime after I graduated from the University of Notre Dame in 1997.  However, at the age of 34 I had a dramatic, religious conversion when I stepped foot into an Evangelical church for the first time in my life. I saw and heard Jesus that day, and since then I have gone on to do two Master's Degrees in Christian Apologetics and Systematic Theology. As someone who lived an extended time both as a non-Christian, and now almost 11 years as a committed Evangelical, I resonate with adults like Sampson, and McLaughlin, but also struggle to see this as shocking a phenomena as many make it out to be.
But, what are we to make of these deconversions? Many of which are being used by skeptics as arguments against the Christian faith. Here are a few points to consider regarding this trend, if it can be called that.
1.  Deconversions are not evidence against Christianity.
For every one adult deconversion story we could easily find an adult conversion story (I just related my own at 34). Thus the question poses itself: does the fact that some leave Christianity as adults outweigh the fact that some find Christianity as adults, and, if so, why? The answer to this is obviously no, since all kinds and types of people deconvert, and all kinds and types of people convert. Thus, it would be fallacious to think that those who deconvert are being more honest, or genuine, or are more intelligent about their beliefs than those that convert. There seem to be genuine, adult conversions and genuine adult deconversions. Some of those may be more intellectually informed and some less, but to try and measure the truth of Christian claims by this criteria of conversion is a hopeless endeavor.
It seems therefore that a "deconversion vs. conversion metric" will be useless to determining whether Christianity is true. That said, however, overall numbers can act as some evidence for the truthfulness of a worldview. The fact that there have been billions of Christians over an extended period of time, and throughout many cultures, can act as some evidence for the truth of its core claims. I would apply the same to Islam, Hinduism, and other world religions. There is at least something compellingly truthful about them, if they hold so much sway over so many different kinds of people over so many centuries of time.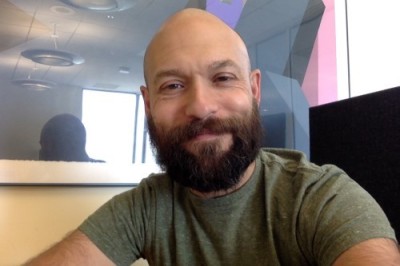 2. However, celebrity Christian deconversions, or celebrity conversions, actually do matter.
In Book VIII, Chapter IV of Confessions, St. Augustine relates the conversion of a famed Roman rhetorician, Victorinus, whose public conversion caused great rejoicing. Augustine goes on to say that it is significant when someone of this stature converts to the Christian faith: