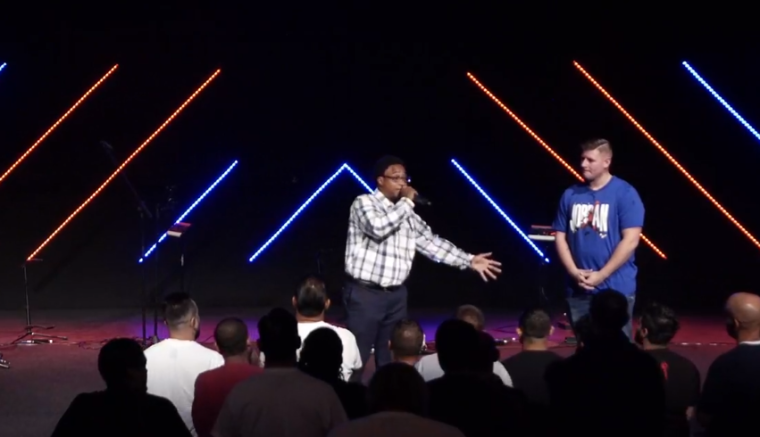 After a tumultuous last few years, actor and rapper Orlando Brown, best known for his role as Eddie Thomas on the Disney Channel series "That's So Raven," is getting ready to graduate from a faith-based treatment center in Texas and he's singing high praises about the power of prayer and Christian fellowship.
Brown, 32, who has had a very public struggle with drugs and his mental health, told The Christian Post Monday that he is looking forward to graduating from Rise Discipleship, a free 6-month in-patient recovery program for men who struggle with addiction, homelessness and other life-controlling issues run by Rise Church in Abilene, Texas.
"We help not only those who struggle with drugs and alcohol, but also those who battle depression, anxiety, and suicidal thoughts. Every RISE student will be given a biblical foundation that will assist in character building and the leadership development to approach life in a new light," the Rise Discipleship website explains.
While he said he wasn't yet ready to do any extended interviews on his journey with the program, Brown told CP that he graduates at the end of November and "it's definitely been a great process."
"I can tell you that I'm OK. I'm alive. I was in an unsafe position and it has been shaky but at the end of the day all I can tell you is I'm OK and I'm graduating and I will be getting married," he said.
At a fundraising event for the home last Thursday, which was broadcast on Facebook Live, Brown also spoke briefly about his battle with addiction and his current journey to recovery.
"I went through a lot. I experimented with crystal meth, with weed. I didn't know what I was doing. I was addicted to the internet. All kinds of stuff," he said.
Brown's battle with drugs first made headlines in February 2016 when he was arrested and charged in Torrance, California, with domestic battery, obstruction of justice, drug possession with intent to sell, and possession of contraband following a fight with his then-girlfriend in public.