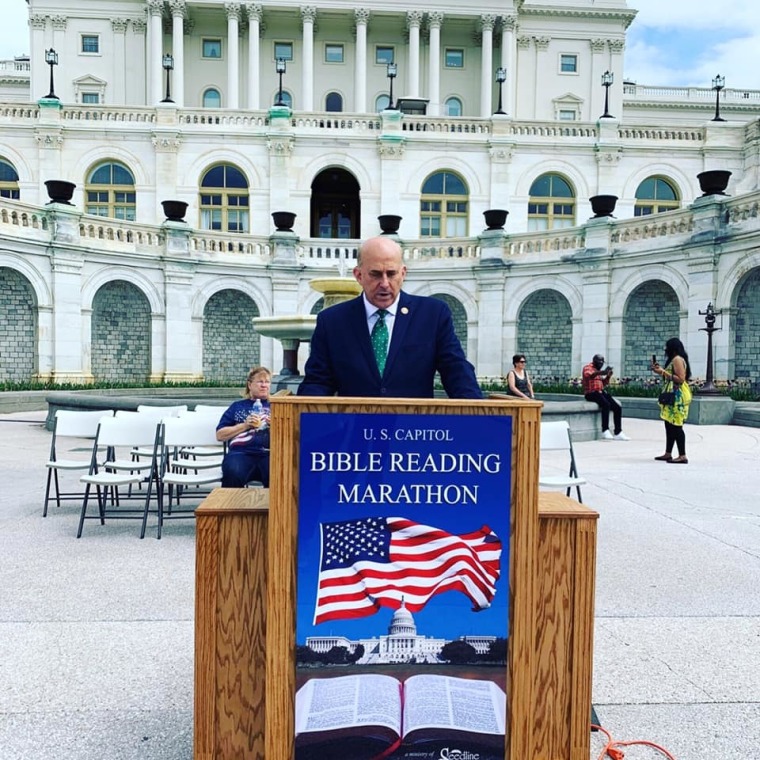 The 31st annual Bible Reading Marathon in the nation's capital will kick off Saturday as speakers begin reading from Genesis through Revelation in 90 hours just a block away from the U.S. Capitol. 
This year's Scripture reading marathon will kick off at 2 p.m and will last through next Wednesday at 10 a.m.
The annual reading marathon, which was first held in 1990, normally takes place on the West Terrace of the U.S. Capitol in the springtime every year.
Keith Davidson, the founder of Seedline International, an Indiana-based ministry that has facilitated the event since 2019, said that the coronavirus pandemic upended the spring plans and forced organizers to reschedule for later in the summer.
In an interview with The Christian Post, Davidson explained that because "they're getting ready for the inauguration," the West Terrace is not available for the marathon this year.
This year, the Bible will be read from the Faith & Liberty building located on Second Street in the city's Capitol Hill neighborhood across the street to the U.S. Supreme Court building.
"We are on Capitol Hill basically, we're just not on [U.S. Capitol] property. … Actually, the Supreme Court [building] is right in front of us," Davidson explained.
Click here to read more.
SOURCE: Christian Post, Ryan Foley