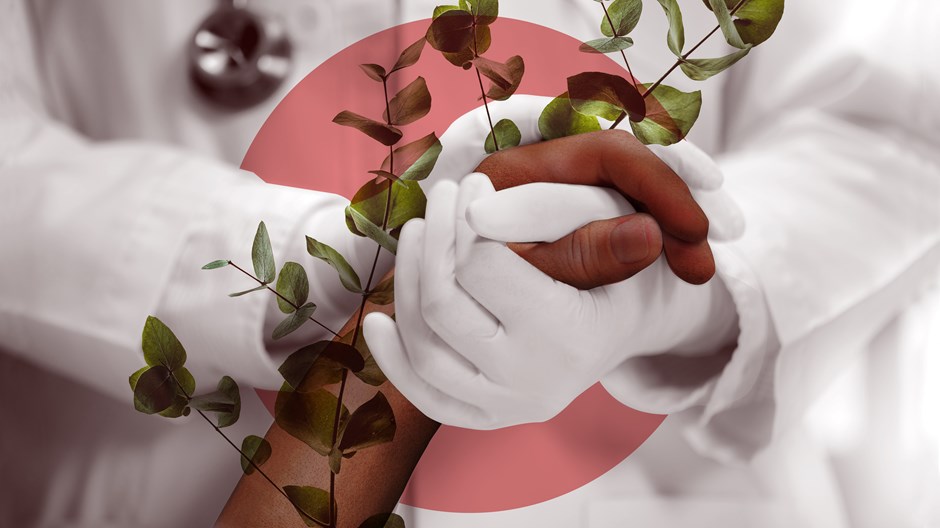 When Julia Wattacheril, a transplant hepatologist, was redeployed to the ICU triage at her hospital in New York City this spring, she faced "pure disaster management at peak." In the first 26 minutes of her first shift, she "had three rapid responses (acutely unstable patients before a cardiac arrest), two arrests, and one death."
"The hardships are many," Wattacheril says. Some of the difficulties health care providers face include "acute exacerbations of what we experience daily: chaotic work environments, being underresourced, dealing with medical consequences of social injustice," and others.
But the most painful hardships, says Wattacheril, came from lack of human connection, as medical professionals walked down "eerily silent hallways" where it was "hard to tell who was whom, given required personal protective equipment (PPE)," she said. "We had no time to think, no time to learn, no time to prepare, no time to discuss."
As a Christian bearing witness to ongoing suffering in the hospital, Wattacheril finds that her faith is her "bedrock." "Through anchoring Scriptures, a rich prayer life, a community of friends struggling together, and lots of meaningful music, I have a means toward understanding suffering as a path towards greater compassion and empathy."
Wattacheril's story reflects a common question: In a world turned upside down by COVID-19, how does our faith sustain us, even when suffering continues?
The New Testament talks repeatedly about the idea of enduring in the face of suffering (Gal. 6:9; Rom. 5:3–4; 2 Cor. 4:16–18). Endurance could also be called "spiritual fortitude," a subject that researchers are studying to examine how our faith interacts with suffering. Psychologist Jamie Aten, the director of the Humanitarian Disaster Institute at Wheaton College, collaborated on the first empirical scale of spiritual fortitude, which is "defined as a character trait enabling people to endure and make redemptive meaning from adversity through their sacred connections with God, others, and themselves." Aten believes that we will likely be experiencing long-term impacts from COVID-19, with delayed economic hits, as well as physical stresses and traumas for those effected by the actual virus.
Christina Wright, a mother of four in North Texas, experienced the daunting challenge of having her family catch COVID-19 early, when even less was known about it. She spent days writhing in bed with intense body aches, and her husband, David, had a fever for weeks, along with headaches, chills, a cough, and congestion. Their situation was unique because they were the first in their Texas county to contract it. They would soon find themselves watching briefings and press conferences about themselves—an experience that was "startling and unnerving" as comments made online about them were everything from supportive, to inappropriate, negative, and even disturbing. She feared that her family would also become a target for "unstable and hateful people" who were assaulting others, including Asian Americans, whom they perceived as a threat of spreading COVID-19.
For the Wrights, their faith was an important support as they faced the unknowns of COVID-19 together as a family. Their situation, while fearful and difficult, showed Wright how God "is always active in my life, and that my strength to endure comes from the [Holy] Spirit." Through this and other experiences, she has found that "the gospel resides within suffering." Like Wattacheril, Wright and her husband found that their faith was a vital part of both enduring and understanding their suffering, even before the suffering has lifted.
Click here to read more.
Source: Christianity Today