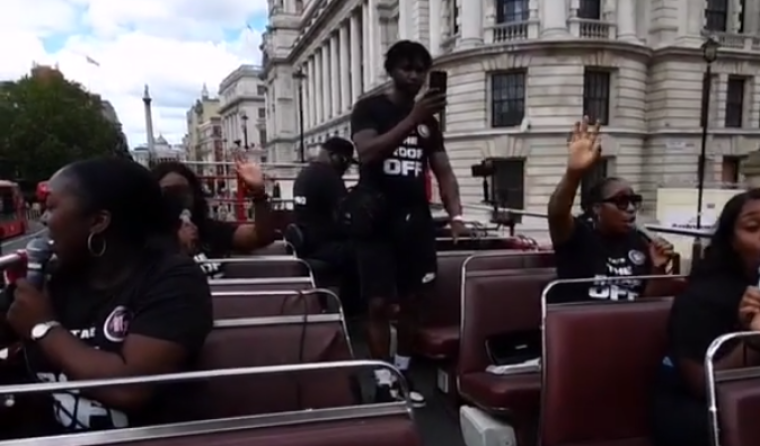 Worshipers took to praising Jesus in the streets of central London on a double-decker bus over the weekend in an effort to awaken the church.
Singers from what is known as the Worship The King streamed the worship from the top of the bus as they sang through the streets of the U.K. capital city, according to Premier News. The worshipers passed by many of the famous sites in London, including the Houses of Parliament, Westminster Abbey, Picadilly Circus, and Downing Street — where the prime minister resides.
Among the songs sung were popular modern anthems like "How Great Is Our God" by worship artist Chris Tomlin, "He Is Exalted" by Twila Paris, "Reckless Love" by Cory Asbury, and "How He Loves" by John Mark McMillan.
Worship leader Beatrice Gboyega, who organized the event, told the outlet that her "heart is that, firstly, that people that are already saved — there's an awakening that needs to happen."
In light of the lockdown due to the coronavirus, they have realized "that God is drawing us closer and closer to Him. I believe that this will awaken the body of Christ, because there needs to be that unity. And that's what we've been praying for — unity, as a body."
"For people that don't know Christ, we desire that souls will be set free, that people will come to the knowledge that there's someone that created you and that loves you so much. You don't have to go through these things that you go through by yourself and to let them know there's actually hope."
Click here to read more.
SOURCE: Christian Post, Brandon Showalter