It's hard out here for a moderate. In a world of black and white, the deck seems to be stacked against the gray. As polarization becomes part of our new normal, "us versus them" language is increasingly harder to avoid. At least for those who have the rather anxiety-inducing habit of watching cable news every day, the general picture we get is of one side attacking the other, and those who take no sides incur the ire of both. As a result, when it comes to politics, those who go looking for balance in an unbalanced time seem to be few, whether Christian or not. Beyond this, things that once were just matters of opinion are intensely emotional. In the midst of all of the noise, we find that talking about political issues is difficult, endlessly divisive, and increasingly avoided. But why? And what can we do?
While I don't pretend to know every reason, as a therapist I do know something about diagnosing problems. A big reason for the increased divide and polarization is very simple: pride. We are unwilling to do the humble work of considering the flaws or shortcomings in our perspective, and where we might be wrong. Because of this, we discount a person's views and in our pride we are unwilling to consider the positive or reasonable aspects of what they believe. We do not want to be even slightly wrong, and this can be because of the insecurity that comes from being challenged. Everyone wants to be right. But not everyone can be. However, since we want to be right so badly and to be affirmed in our own political views, we seek out the safety of others who affirm those views and we pay less attention to contrary or challenging voices because of our discomfort with ambiguity.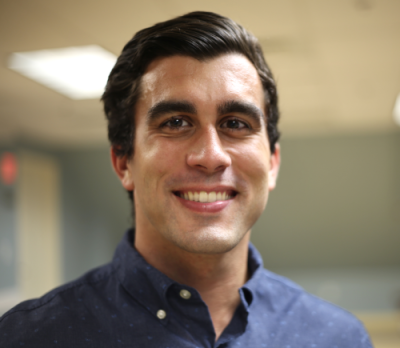 In the mental health world, counselors typically try to work against this distorted style of thinking, which is often called "confirmation bias". We do not only do it in politics; we do it in our relationships, our work, everything. I can think of many people I have counseled who chose the wrong romantic partner and pay attention only to the positive things they want to focus on and do not address the red flags. They discount or refuse to even consider those possibilities, and later, they pay for it. An inability to genuinely and humbly consider other views (even if we end up disagreeing in the end) does not make our position stronger. It actually makes it weaker, since it is not refined through challenge.
Another reason is that we moralize politics and politicize morals. This leads to the sort of profound confusion that we see today around social issues like the expansion of abortion, the redefinition of gender and the odd phenomenon of the "cancel culture". A disagreement is no longer a disagreement; the person with whom we disagree is morally deficient and is part of the problem. This makes dialogue almost impossible and advances more of the tribalism that is increasingly ubiquitous, nauseating, and makes people not even want to try communicating rationally. This way of thinking plays perfectly into identity politics which feed an "us versus them" attitude, creating no room for middle ground. We often hear this from those who say that a vote for Biden is a wholehearted endorsement of abortion or a vote for Trump is a full agreement with his harsh words or personal (im)morality. These are false dichotomies that do not allow us to find the balance we need.
Click here to read more.
SOURCE: Christian Post, William B. Bowes