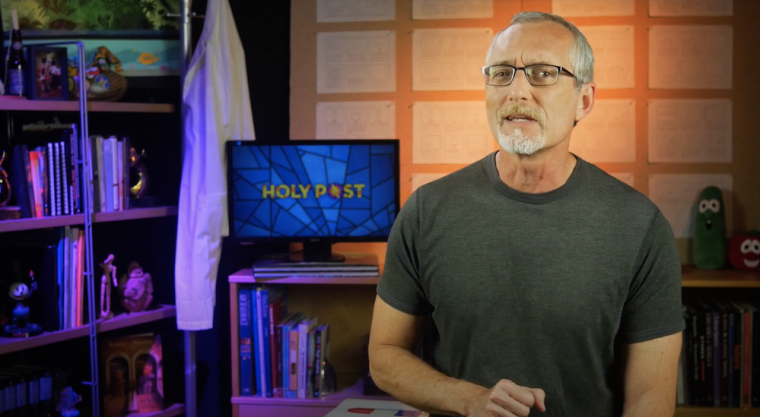 Phil Vischer, creator of the popular Christian animation "VeggieTales" and voice of Bob the Tomato, has been actively using his platform to address racial issues. The animator recently released another video responding to questions he's received from white viewers about race in America. 
Following the police-involved death of George Floyd, many Americans have been discussing issues pertaining to race and the debate around systemic institutionalized racism. Vischer's first "Race in America" video amassed over 1.2 million views on YouTube alone.
This month, Vischer released part 2, where he lists four questions people have frequently asked him:
"Number one, What about the black family? Too many black families have no fathers. Why didn't you talk about that? 
Number two, what about the welfare state, the war on poverty? Didn't the welfare programs of the 1960s do serious damage to black communities? 
Number three, why do you say we did this? I didn't do any of this stuff. 
Number four, beyond caring? What can we actually do?" 

The Holy Post host began by answering each question in sequential order. First, he briefly discussed the late Sen. Daniel Patrick Moynihan's 1965 report, "The Negro Family: The Case for National Action" and then-President Lyndon Johnson's war on poverty programs. The Moynihan report included a statistic that said 25% of black babies were born to unwed mothers, whereas nonmarital births for white mothers was less than 5%.
Moynihan argued that there was a crisis in black families that required intervention on a national scale. But the report was rejected at the time because it "sounded like Moynihan was blaming the victim," Vischer said.
Twenty-one years later, in 1986, The Washington Post declared that "Moynihan was right."
Click here to read more.
SOURCE: Christian Post, Jeannie Law