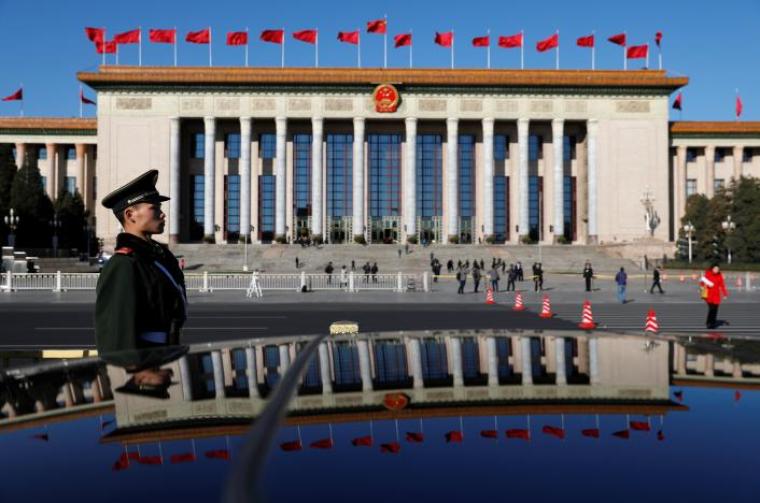 China's use of high-tech surveillance to oppress and monitor Uighur Muslims is the "future of religious oppression" that could spread across the world if not stopped by the U.S. and other international players, Sam Brownback, U.S. ambassador at large for International Religious Freedom, has warned. 
During a webinar on "China's Rising Threat to Human Rights" hosted by the Ethics & Religious Liberty Commission on Aug. 21, panelists discussed the religious persecution of Uighur Muslims, a community that resides mostly in the Xinjiang Uighur Autonomous Region in China, and its implications for the wider religious community.
Brownback said that the tactics used against Uighur Muslims represent the "cutting edge of religious persecution." Estimates suggest that as many as 1 million Uighur Muslims have been subject to internment camps in Xinjiang, where they are taught to be secular citizens who will never come against the ruling Communist Party.
Though they live in a remote region, China is employing its "most aggressive technology" to oppress Uighurs, including sophisticated cameras, facial-recognition technology, and collecting DNA samples, Brownback said.
"They've got technology deployed now where they've got surveillance cameras virtually everywhere in the public," he noted. "They've collected genetic data on most of the people in the region to where you can be tracked on the internet, they have facial recognition systems. They could now theoretically close all the concentration camps and you would still live in a virtual police state if you were a Uighur in Xinjiang."
China has also given Chen Quanguo, party chairman of the Communist Party in Xinjiang, a "vast amount of resources" to persecute Uighurs, allowing him to implement a comprehensive surveillance, detention, and indoctrination program in the region, Brownback said.
"My great concern is what it does to the Uighur people, but also that these systems will be replicated in other authoritarian regimes around the world," he stressed. "And we've got this huge global battle going on between democracy and dictatorships, and dictatorships have been doing pretty well lately, unfortunately. China deploys its money resources very effectively and shrewdly and craftily to get a number of countries, particularly Muslim countries, not to speak up under threat. They will threaten aggressively."
Click here to read more.
SOURCE: Christian Post, Leah MarieAnn Klett