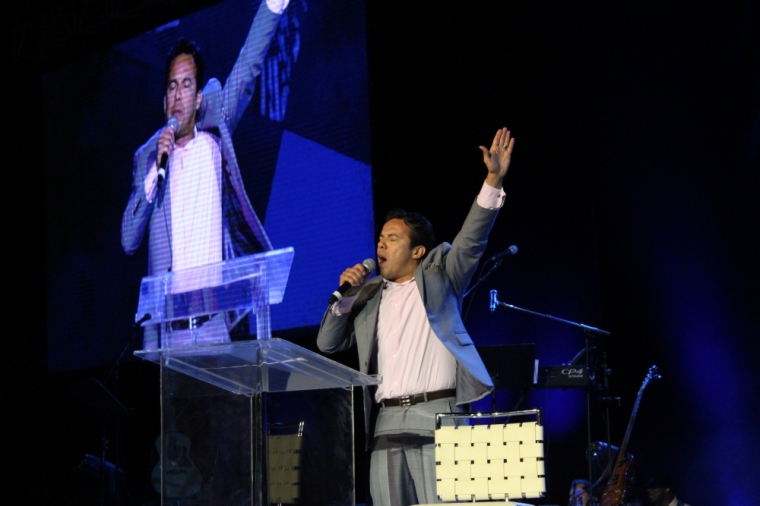 President Donald Trump praised his late younger brother Robert S. Trump as "my biggest fan" Monday, a day after seeking solace for his loss in an online worship service with Rev. Samuel Rodriguez, who preached on the power of prayer.
Robert S. Trump died at the age of 71 in Manhattan on Saturday. In an interview with "Fox and Friends" Monday, President Trump explained that even though he knew his brother's death was imminent it was still tough to deal with when it happened.
"This was not a great weekend. It's very hard. You know it was going to happen but still when it happened it's a very tough thing. He was a great guy. He was a tremendous guy. He was my friend. I guess they say best friend and that's true. And losing him, not easy," Trump said.
He noted that even though his brother was smart and competitive, he was never jealous of his achievements.
"He was always there. He wasn't a jealous person. A very smart guy and he would be there and he would be behind me. If I had the number one show, if I had a big success, no matter what I did, whether it was real estate deals or anything else, he was right there and in many cases helped me very much with whatever I did. And then when I became president, he was, I think, one of the most loyal people. There was no jealousy," he said.
"You know a lot of times in families, I hate to say it but there's jealousy, especially among children and among children that are competitive children — because he was very competitive. There's not an ounce of jealousy," Trump continued, noting that his brother was proud of his work as president and was really upset with China for upending the progress that was being made.
"He'd go around talking about how great this is for the country and it's so incredible. And he was my biggest fan. People would tell me all the time I spoke to your brother and your brother was so thrilled and so thrilled at what was happening and what was happening for the country."
In his sermon on Sunday, which White House Press Secretary Kayleigh McEnany said the president watched online, Pastor Rodriguez of New Season Church in California, who is also president of the National Hispanic Christian Leadership Conference, said the White House called him on Saturday after Robert Trump's passing.