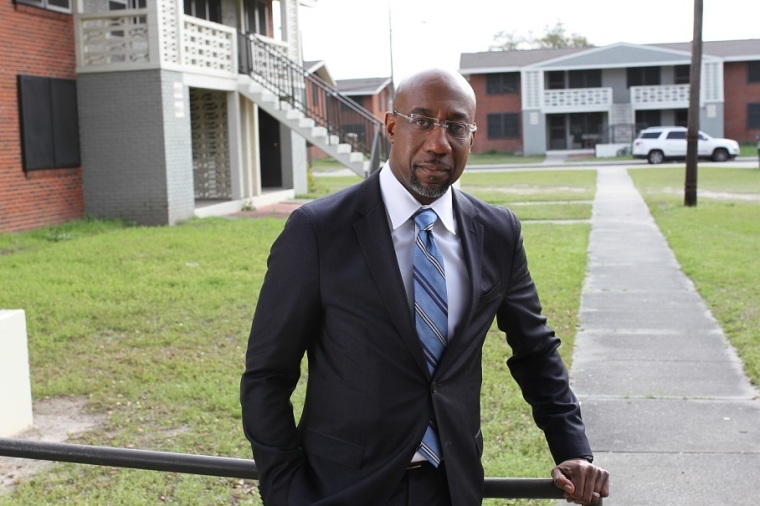 The pastor running for the U.S. Senate in Georgia claimed in a recent podcast interview that abortion is "consistent with" his beliefs as a minister and vowed to fight to keep it legal if he wins the election.
Rev. Raphael Warnock, a Democrat running in the special election to finish the remainder of Republican Sen. Johnny Isakson's unfinished term, made the comments during an appearance on WGAU host Tim Bryant's "Mission: Timpossible" podcast last Thursday.
Bryant, who interviews local and statewide leaders on his show based in Athens, asked Warnock how the Democratic Party's support for abortion rights fits with his role as a "minister, a leader of the church, (and) a man of God."
Warnock serves as the senior pastor of Atlanta's Ebenezer Baptist Church, where both Martin Luther King Sr. and Martin Luther King Jr. served as pastors.
The pastor responded to Bryant's question by declaring that he believes that health care is a "human right" and "something that the richest nation in the world provides for its citizens."
"[A]nd for me, reproductive justice is consistent with my commitment to that," he stated. "I believe unequivocally in a woman's right to choose."
Warnock argued that a woman's decision to have an abortion as "something that we don't want government engaged in," adding that such a decision is "between her and her doctor and her minister."
Click here to read more.
SOURCE: Christian Post, Ryan Foley