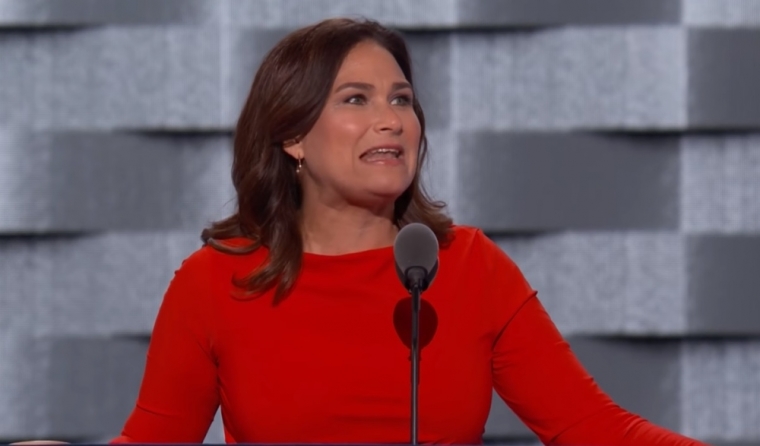 The president of one of the largest pro-abortion advocacy groups in the United States has praised presumptive Democratic presidential nominee Joe Biden for his "deeply compassionate" evolution on the issue of abortion. 
In an interview with McClatchy DC this week, Ilyse Hogue, the president of NARAL Pro-Choice America, explained why she can give her "full-throated" support as her organization is endorsing of the former vice president whose campaign was viewed skeptically by some abortion-rights supporters during the Democratic primary.
"We've had awesome and robust conversations with the campaign," Hogue was quoted as saying. "I think, collectively, we're clear-eyed about the work that needs to be done."
Biden made headlines last year by reversing his support for the Hyde Amendment, a federal measure in place since 1976 that bans the use of taxpayer dollars to fund abortions. Hogue said Biden's evolution on the issue is evidence of his "deeply compassionate" character and willingness to listen to advocates. She stated that Biden's agenda has evolved.
In addition to changing his position on the Hyde Amendment, Biden has pledged to codify the Supreme Court's 1973 decision in Roe v. Wade, which ruled that women have the right to an abortion without excessive government restrictions.
Biden also pledged in February to have an abortion litmus test for Supreme Court nominees as president.
One month before he received NARAL's endorsement, another pro-abortion advocacy group, the political fundraising arm of Planned Parenthood, also came out in full support of Biden.
Both groups have pledged to spend millions in the upcoming general election to influence voters.
NARAL plans to spend nearly $35 million, while Planned Parenthood announced its intention to spend $45 million, tripling the amount it spent in support of Democrats in the 2016 election.
The interview with McClatchy DC is hardly the first time Hogue has used the word "compassionate" concerning the topic of abortion.
Click here to read more.
SOURCE: Christian Post, Ryan Foley