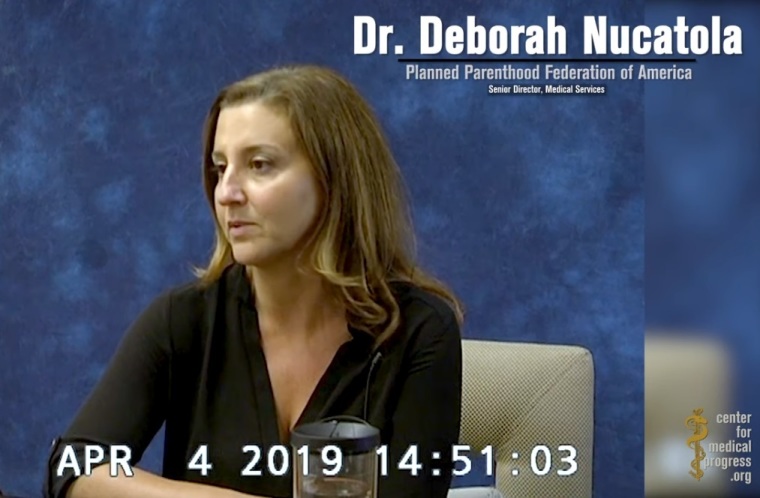 New video testimony released Monday shows Planned Parenthood doctors admitting under oath to altering abortions to obtain intact fetal organs.
The new video is the latest released by the Center for Medical Progress, the pro-life nonprofit that has produced several undercover videos revealing Planned Parenthood officials discussing the procurement and harvesting of aborted body parts.
The latest clip features several Planned Parenthood employees, like Dr. Deborah Nucatola, giving testimony in connection with Planned Parenthood's lawsuit against the Center for Medical Progress in the U.S. District Court of the Northern District of California.
Nucatola appeared in the first CMP undercover video when it was released in the summer of 2015 speaking cavalierly about how she would avoid crushing certain parts of the baby to harvest their organs more effectively.
The newest CMP video shows Nucatola being deposed in April 2019.
In testimony, the former Planned Parenthood Federation of America senior director of medical services admitted that she would sometimes indeed alter her approach to a procedure that she was performing to avoid crushing organs if she knew the abortion was a "donation case."
A donation case is where the woman undergoing the abortion has agreed beforehand that the fetal tissue from the abortion could be donated for research purposes.
Click here to read more.
SOURCE: Christian Post, Brandon Showalter