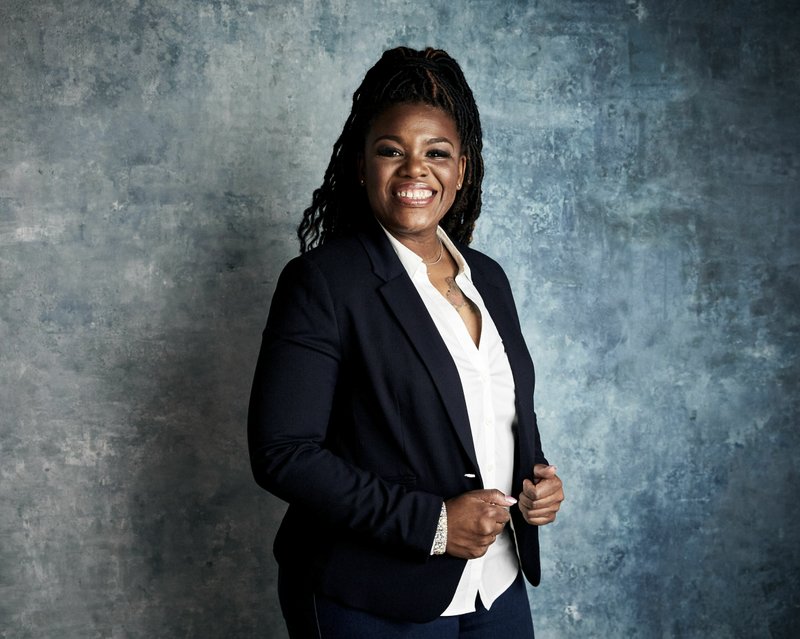 Cori Bush, a onetime homeless woman who led protests following a white police officer's fatal shooting of a Black 18-year-old in Ferguson, ousted longtime Rep. William Lacy Clay Tuesday in Missouri's Democratic primary, ending a political dynasty that has spanned more than a half-century. Bush's victory came in a rematch of 2018, when she failed to capitalize on a national Democratic wave that favored political newcomers such as Bush's friend, Rep. Alexandria Ocasio-Cortez.
This time she was able to pull out the victory winning 49%-46%, CBS affiliate KMOV-TV reports. Bush's supporters said protests over the death of George Floyd in police custody in Minneapolis and outrage over racial injustice finally pushed her over the edge.
An emotional Bush, speaking to supporters while wearing a mask, said few people expected her to win.
"They counted us out," she said. "They called me – I'm just the protester, I'm just the activist with no name, no title and no real money. That's all they said that I was. But St. Louis showed up today."
Bush's campaign spokeswoman, Keenan Korth, said voters in the district were "galvanized."
"They're ready to turn the page on decades of failed leadership," Korth said.
Bush, 44, also had backing from political action committee Justice Democrats and Fight Corporate Monopolies this election. She campaigned for Vermont Sen. Bernie Sanders during his presidential bid.
"I have lived unhoused with two babies, I've worked on the minimum wage, I've been unemployed," Bush said, according to KMOV. "When I talk about canceling student debt and making state colleges and trade schools free, it would take the burden off us."
Bush's primary win essentially guarantees her a seat in Congress representing the heavily Democratic St. Louis area. Missouri's 1st Congressional District has been represented by Clay or his father for a half-century. Bill Clay served 32 years before retiring in 2000. William Lacy Clay, 64, was elected that year.
Click here to read more.
SOURCE: CBS News, AP