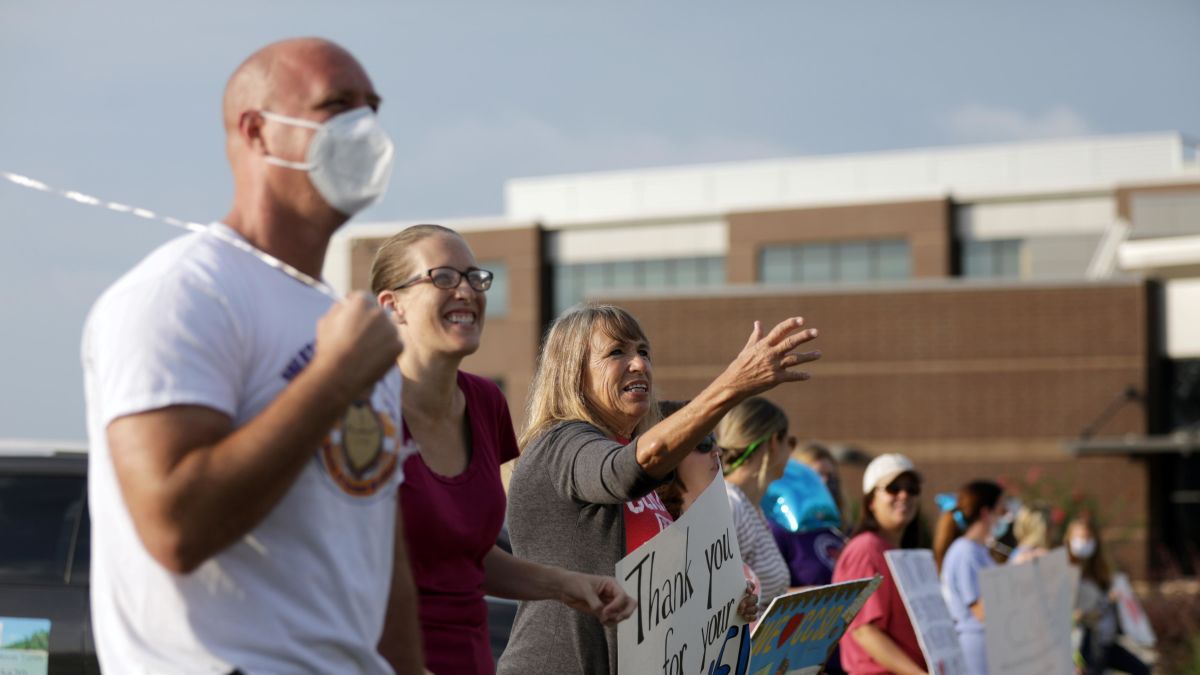 For many US schools welcoming students back, a return to in-person learning was abruptly halted after new Covid-19 cases.
More than 2,000 students, teachers and staff members across five states have been quarantined after at least 230 positive coronavirus cases were reported.
It's a grim start to the school year many hoped could mark the beginning of a return to normalcy, but one experts have long warned would come at a cost. More studies have shown how easily children can get and spread coronavirus. But some pediatricians caution that distance-learning has negative consequences for primary-age students and for working families.
The dilemma has forced school districts to navigate whether to re-open, and what to do if in-person learning proves dangerous.
In Georgia's Cherokee County School District, more than 1,100 students, teachers and staff members are under quarantine after Covid-19 cases were reported. The district began in-person learning August 3, and as of Tuesday reported 59 positive cases. The two-week quarantine period has impacted more than a dozen schools.
"It doesn't sound like this was a successful reopening," former Georgia teacher Miranda Wicker told CNN's Don Lemon Wednesday night. Wicker has been speaking with teachers in the district who say they've asked for safety precautions such as mask requirements. While the county school district's superintendent encouraged mask use when social distancing isn't possible in a statement on Tuesday, no mandate has been enforced.
And in nearby Gwinnett County, the state's largest school district had to quarantine staff before their doors even opened. At least 263 employees are in quarantine after 28 confirmed cases as of August 5. School began virtually in Gwinnett County on Wednesday.
It's a scene that has played out in Alabama, Mississippi, Oklahoma and Indiana, with school districts there also enforcing quarantines. And it's left many teachers reluctant to return to the classroom.
Click here to read more.
SOURCE: CNN, Christina Walker, Annie Grayer and Elizabeth Stuart