It was 1965 when Barry McGuire's #1 hit song, "Eve of Destruction" was released, and I heard it as a 10-year-old boy. As I grew into my teens, I began to understand the lyrics, which expressed the frustration and hopelessness of the younger generation. We were old enough to be shipped off to Vietnam to die but not old enough to vote. And as the world was already to explode in a hail of nuclear bombs, there was nothing we could do. Worse still, no one would listen.
The lyrics pleaded. Don't you understand? Can't you see? Why won't you believe that we are really on the eve of destruction? "This whole crazy world is just too frustratin'," and neither Washington nor Civil Rights marches could fix it.  Why, oh why, won't anybody listen?
It was 19-year-old P. F. Sloan who wrote the song, and after it became famous, he explained to the Jewish Journal of Greater Los Angeles,: "It's an endless dance around this razor's edge about what God is saying every time I sing this song. He's telling me, 'Don't believe we're on the eve, I'm not going to allow it.' And then other times when I sing it, I get the message he's going to allow destruction to happen. Every time I sing it, I get an insight into what's going on."
Fast forward now to the year 2020, and, once again, it feels as if we're on the eve of destruction. But this time, it's not because of the threat of nuclear war (although that is always possible). Nor is it because of global warming (despite the apocalyptic warnings of some). It's not even because of the pandemic (although COVID-19 certainly has turned the world upside down).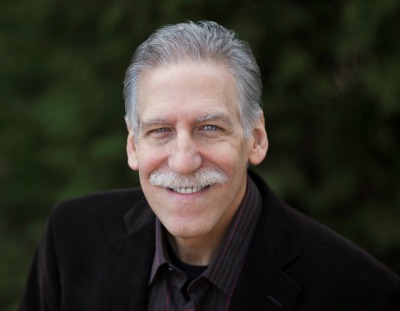 Instead, it is because, once again, we are destroying ourselves, especially here in America. We are on the verge of tearing apart at the seams. And, as I have warned in recent days, we stand on the precipice of a very dangerous cultural shift. Falling over this cliff, it will be almost impossible to find our way back.
A June 3, 2020 video of New York City filmed by Inside Edition was titled, "Luxury Stores Board Up Along Manhattan's 5th Avenue." The narration started with the words, "New York looks like a city under siege today." (My appreciation to John Zmirak for posting the video in his insightful article.)
This is a microcosm of our country: We are a nation under siege, and we are on the eve of self-destruction. It is an urgent time. It calls for an urgent response.
My guest on the Monday broadcast of the Line of Fire was New York Times #1 bestselling author Jonathan Cahn, talking about his newest book, The Harbinger II. We also spoke about the national (and global) repentance event he is organizing, The Return.