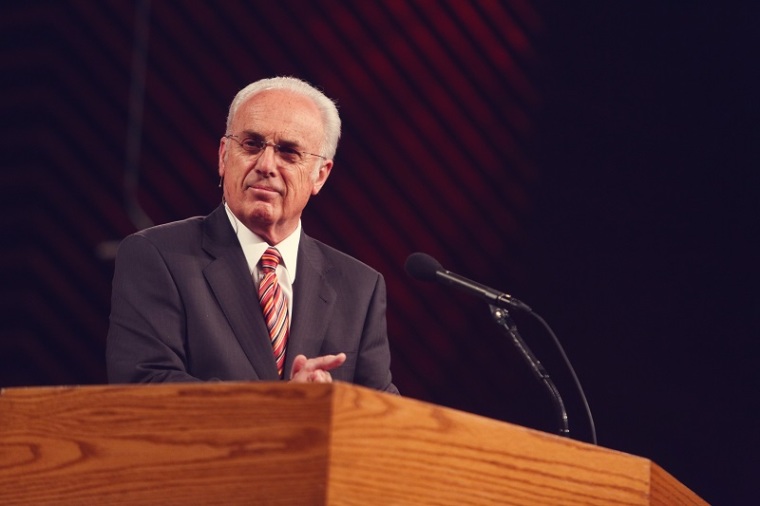 Pastor John MacArthur, whose Grace Community Church had been holding in-person services in violation of the state's COVID-19 lockdown orders, is celebrating a California court's vindication of their right to hold indoor worship with no cap on attendance or a ban on singing.
While Los Angeles County was seeking a restraining order to stop the pastor from holding any in-person services, Judge James Chalfant of Los Angeles Superior Court on Friday agreed with MacArthur and his church that it is the county's burden to show why they should be permitted to infringe on the constitutionally protected rights of churches to freely exercise religion, the Thomas More Society said in a statement.
Attorney Jenna Ellis, who is also a Trump campaign adviser and lawyer, called the ruling a "historic win."
"FIRST CA Court to recognize #ChurchIsEssential!" Ellis tweeted.
The church's attorneys argued that the county's demands to comply with COVID-19 restrictions were unreasonable. The church offered to have the congregation comply with face mask-wearing and social distancing indoors until the matter could be fully heard.
"This was stipulated as a more reasonable action than that of the county's rush to shut down church services. The judge agreed and set the full hearing for Sept. 4, ordering the church to have congregants wear masks and social distance between family groups indoors," according to the statement shared with The Christian Post.
"I am very grateful the court has allowed us to meet inside and we are happy for a few weeks to comply and respect what the judge has asked of us because he is allowing us to meet," the pastor of Sun Valley-based megachurch said. "This vindicates our desire to stay open and serve our people. This also gives us an opportunity to show that we are not trying to be rebellious or unreasonable, but that we will stand firm to protect our church against unreasonable, unconstitutional restrictions."
Click here to read more.
SOURCE: Christian Post, Anugrah Kumar