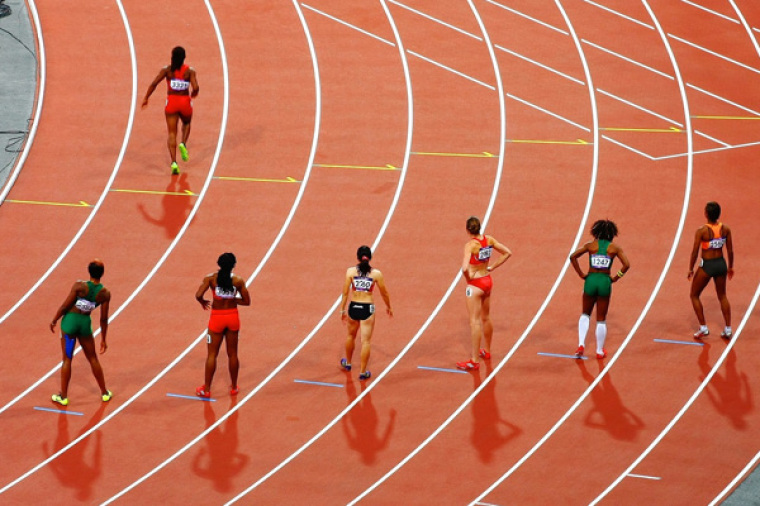 A Trump appointee on Monday temporarily blocked an Idaho law that bans biologically male trans-identified athletes from competing in girls' and women's sporting competitions at the high school and university levels, the only law in the country to do so.  
The "Fairness in Women's Sports Act," which was signed into law in March, was halted by David Nye, the chief U.S. district judge of the U.S. District Court for the District of Idaho.
Nye, who was appointed to the federal bench by Trump in 2017, ruled that plaintiffs suing to overturn the law "are likely to succeed in establishing" that the legislation is "unconstitutional as currently written." He granted a preliminary injunction against the law.
"Based on the dearth of evidence in the record to show excluding transgender women from women's sports supports sex equality, provides opportunities for women, or increases access to college scholarships, [the plaintiff] is likely to succeed in establishing the Act violates her right to equal protection," the ruling states.
"This likelihood is further enhanced by Defendants' implausible argument that the Act does not actually ban transgender women, but instead only requires a health care provider's verification stating that a transgender woman athlete is female."
Nye's decision puts Idaho's enforcement of the policy on hold until the merits of the lawsuit against it can be considered. The American Civil Liberties Union is suing the state on behalf of a trans-identifying track athlete at Boise State University named Lindsay Hecox and three unnamed plaintiffs.
According to the judge's order, the defense counsel for the state confirmed during the oral arguments "that if [Hecox's] health care provider signs a health form stating that [he] is female, [Hecox] can play women's sports."
Click here to read more.
SOURCE: Christian Post, Samuel Smith