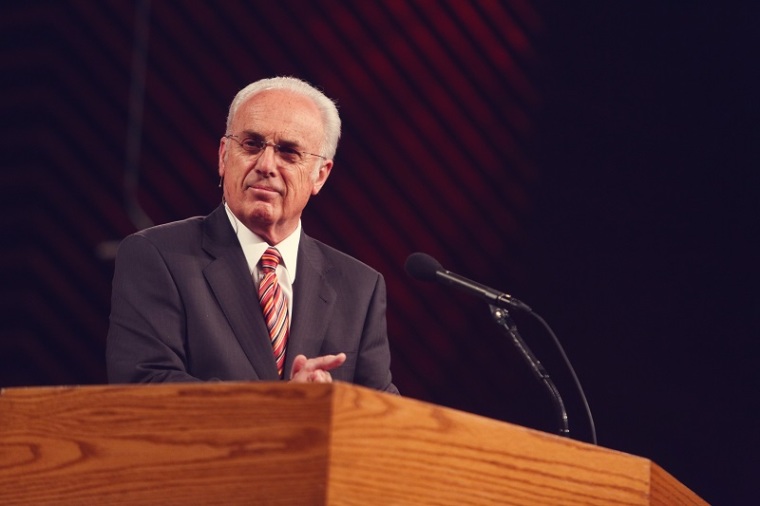 Pastor John MacArthur of Grace Community Church in Sun Valley, California, is defying state orders that his church remain shuttered during the ongoing coronavirus pandemic — and the move is sparking intense discussion and debate.
The preacher spoke about his decision in a recent episode of the "Edifi With Billy Hallowell" podcast, explaining that Grace Community Church initially complied with California's restrictions before changing course in recent weeks.
"I've been here 50 years; the church is 63 years old, and this church has never had any kind of mandate from the government to close," MacArthur said. "So when they came up with this mandate it seemed to be so rare and so unusual that we were listening."
Upon hearing dire predictions about the death toll, MacArthur said it was "enough to make anybody with common sense" pause and take steps to ensure no one was endangered. The church initially moved to a live stream model and closed down in-person services — but within a few weeks, MacArthur said parishioners started showing up again.
Listen to MacArthur explain why his church is defying orders:
"They were beginning to realize that it wasn't what they said it was going to be," he said of the COVID-19 impact, estimating that about .02% of California's population had died. "There were 8,500 deaths [in California] — half of them were people over 80 with obvious comorbidity issues."
MacArthur continued, "It just seemed to me that 99.98 is pretty good odds to come to church, and people were crying out to open the church because of the fears — and then of course the church is the center of life for people who love the Lord, and they were cut off from their friends."
Click here to read more.
SOURCE: Christian Post; Pureflix.com, Billy Hallowell