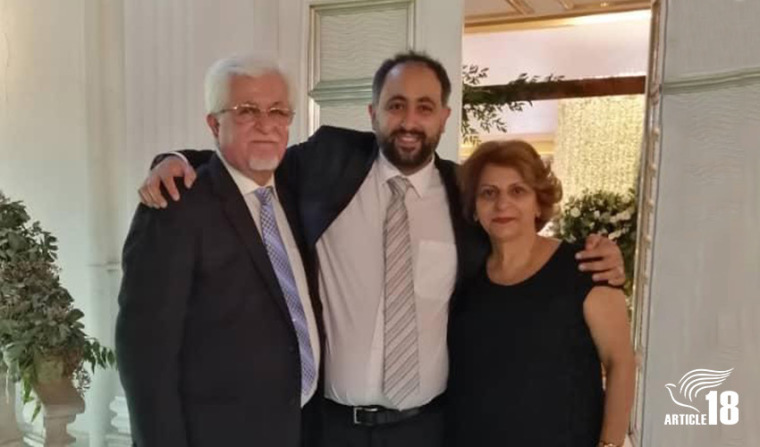 The parents of an Iranian Christian who met with President Donald Trump last year in the Oval Office have lost their appeals of years-long prison sentences for operating and participating in house church meetings. 
The human rights watchdog Article 18 reports that Assyrian-Iranians Pastor Victor Bet-Tamraz and his wife, Shamiram Isavi, were informed that they have lost their appeals and have been summoned to begin their sentences as both were out on bail.
In 2017, Tamraz, the pastor of a Pentecostal congregation in Tehran, was sentenced to 10 years in prison after he was arrested during a Christmas celebration in 2014 and spent 65 days in solitary confinement. He was accused of acting against national security by conducting house church meetings and evangelizing.
Meanwhile, Isavi was sentenced to five years in prison in 2018 on charges of "membership of a group with the purpose of disrupting national security" and "gathering and colluding to commit crimes against national security."
"Pastor Bet-Tamraz and Shamiram Isavi are innocent of the charges brought against them, but like other Christians in their position, they have been convicted for exercising their right to freedom of religion or belief," Mervyn Thomas, chief executive of the London-based humanitarian nonprofit Christian Solidarity Worldwide, said in a statement.
"CSW urges the Iranian authorities to end the effective criminalization of Christian practices, to dismiss these charges and to release all who are detained on account of their religion or beliefs."
Article 18, a London-based nonprofit dedicated to raising awareness of religious freedom issues in Iran, reports that Isavi was informed on Aug. 11 that she is to report to Tehran's notorious Evin Prison to begin her sentence.
Click here to read more.
SOURCE: Christian Post, Samuel Smith