Question: Was it immoral to drop atomic bombs on Hiroshima and Nagasaki?
Yesterday, August 6th, the world commemorated the 75th anniversary of America dropping an atomic bomb on Hiroshima, Japan, thus commencing the "atomic age." Seventy-five years later, the debate still rages on whether it was immoral for President Truman to authorize the use of the atomic bomb on Hiroshima and then a second atomic bomb on Nagasaki three days later.
I believe that President Truman made the right decision, the moral decision and one that stands moral scrutiny and the test of history.
To properly evaluate the decision to "drop the bomb," several critical factors must be considered. First, the Japanese were feverishly preparing to defend their home islands with the same fanatical ferocity with which they had defended Saipan, Okinawa, and Iwo Jima.
The American invasion of Imperial Japan was scheduled to begin in October 1945. The soldiers, sailors, and airmen preparing for that invasion had been told to expect 50% casualties. In the interest of full disclosure, my father was one of those young sailors (he was 24) and his commanding officer had told him 50% casualties were expected as he was training to be part of the first wave hitting the beach. If we had invaded Japan, I would have had a 50% chance of not being here since I was conceived while my mother and father were having a second honeymoon in Texas six months after Japan's surrender.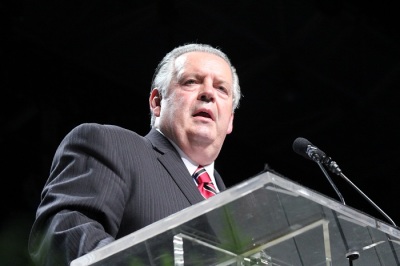 It was also estimated that it would take at least 18 months to subdue Japan, with 500,000 American casualties and five million Japanese casualties after a street-by-street, house-by-house, room-by-room conflict across the length and breadth of the country.
In other words, America would have lost more people dead than she had lost in the entire war up until then (approximately 410,000) in Europe and the Pacific combined. And Japan would have been more devastated than Germany was by the end of the war in Europe.
So, if you subtract the approximately 250,000 people killed at Hiroshima and Nagasaki (including those who died within a year from the effects of radiation poisoning), you could argue that dropping the first atomic bombs saved about 500,000 American lives and 4.75 million Japanese lives.