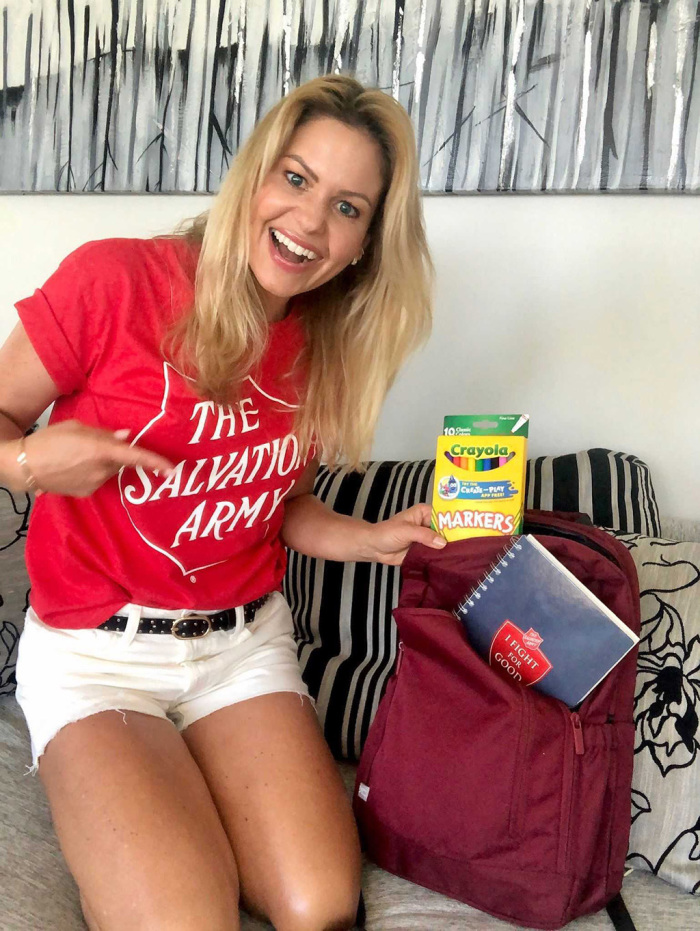 Actress Candace Cameron Bure has teamed up with the Salvation Army for a back to school give back to help meet the needs of families struggling financially during state lockdowns in response to the novel coronavirus. 
The "Fuller House" star, author and queen of Hallmark Christmas movies, has been working with The Salvation Army for many years as an ambassador so she jumped at the opportunity to link arms with them during the COVID-19 pandemic.
"They help over 23 million Americans every single year but during back to school time, it's often a huge financial burden for a lot of families. To the point that some families have to choose whether they're going to put food on the table or buy their children's school supplies," Bure told The Christian Post in an interview on Wednesday.
"The Salvation Army is there to help, and they're asking everyone to get involved and help to pick up a few extra school supplies while you're out shopping or even shopping online," she said.
The nonprofit organization is asking people to "Stuff the Bus" and donate supplies at nearly 4,500 Walmart stores around the country this weekend, Aug. 7-9. People can drop off new school items in one of the bins at Walmart or search their local Salvation Army's Registry for Good to donate online. The Salvation Army will make sure all supplies are given to children in the local community.
"It's just a huge relief," the actress said.
"What I love so much about The Salvation Army is that wherever you donate, it stays in your local community. So just know that you will be helping the children in your community," she stressed.
A Salvation Army spokesperson recently told CP that "people living in poverty are feeling the effects [of COVID-19] quicker and more significantly" than others impacted by the virus.
"Because of these impacts, The Salvation Army is rapidly evolving services to ensure low-income individuals and families have access to desperately needed resources like food and shelter," the spokesperson added.
Click here to read more.
SOURCE: Christian Post, Jeannie Law