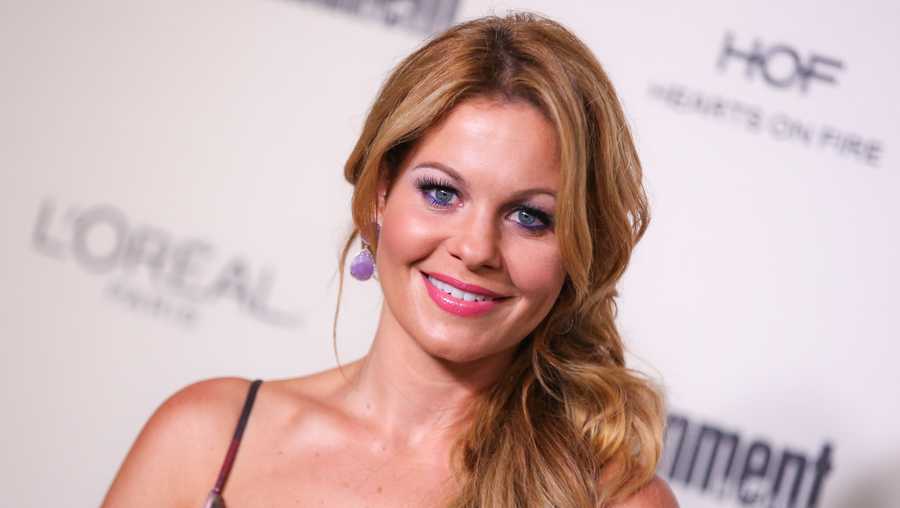 Actress Candace Cameron Bure, who recently teamed up with the Salvation Army for a back-to-school giveaway, revealed what it's been like for her to be back at work in Hollywood during pandemic restrictions.
The "Fuller House" star, author and queen of Hallmark Christmas movies, was on set in Vancouver, Canada, during her interview with The Christian Post and shared candidly about how she is navigating the global coronavirus pandemic and staying encouraged while still working.
The following is an edited transcript of the interview.
Christian Post: You are currently on set filming. How has that changed due to the pandemic restrictions? 
Bure: It's been going really well actually. There are new protocols and things are a little bit slower, but it is actually a wonderful thing that they're slower because this whole business is usually like, "Hurry, hurry, hurry, cram in as much as you can." And now we can't do that because we have these protocols to adhere to. So it's actually really nice; everyone gets a little extra time to do their job well and not be as rushed.
Of course, we're dealing with masks and shields and trying to stay six feet apart from everyone except when the actors are on camera. So it's definitely different but it is going, I think, as well as it could be going and we completed one movie and everything was wonderful. Our cast and crew was great and everyone was really healthy.
So now I start at the end of this week a new Christmas movie.
CP: Can you share about the projects you're working on?
Bure: I just finished our 14th "Aurora Teagarden Mystery," which is on the Hallmark Movies and Mysteries channel. And that one isn't going to be out till next year. But we're so excited that we got to at least get one more in at the end of this year because we have several more that we were supposed to film this year but things changed.
I start a new Christmas movie, it'll be my ninth Christmas movie for the Hallmark Channel. It's called "If I Only Had Christmas" and this movie's a little homage to the "Wizard of Oz," which is my all-time favorite movie.
CP: Can you talk about how you overcome fear in this season of social unrest and a global pandemic?
Bure: God's Word is so important because I want to rely on God's truth and not the things that are swirling around in my head. Because we all have fears, we all worry so much. It's hard not to right now but God reminds us not to worry. He said, "What is it going to do? You're just wasting your time, there's nothing that we're going to do to actually help the situation. But instead, trust in me, I will take care of you. Don't you know that I know the amount of hairs that are on your head? I know the exact number. Don't you know that I take care of all the birds, the animals? Don't you think even more I will take care of you? Don't worry, I will provide what you need daily." And God does and we all need to be reminded of that, I surely need to be reminded of it because our thoughts can consume us. That's why it's important to go to truth and that's God's Word.
CP: The amount of information people have access to now has contributed to anxiety and depression. How do you help guard yourself in this social media age?
Click here to read more.
SOURCE: Christian Post, Jeannie Law