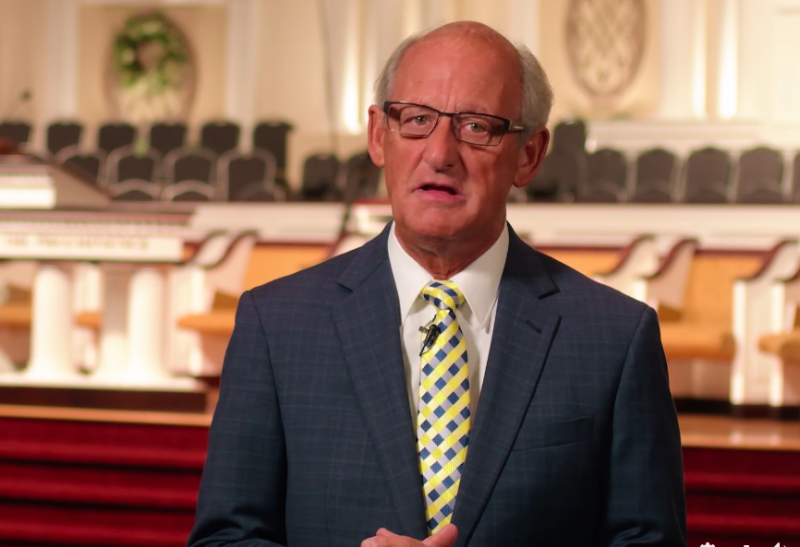 The pastor of a California church fined $10,000 for holding indoor worship services despite adhering to social distancing guidelines has begged Gov. Gavin Newsom to allow churches to reopen, warning that ignoring the spiritual health of the community will result in "chaos." 
Last Friday, North Valley Baptist Church in Santa Clara was fined $5,000 for holding a morning service and $5,000 for the evening service in violation of orders from Gov. Newsom, who has mandated that churches in some counties refrain from indoor services amid the pandemic.
The church was also served a written citation for singing in each worship service although social distancing was practiced in the auditorium that seats 3,000 people, according to a statement sent to The Christian Post.
The four-page letter posted on the front door of the church accused North Valley Baptist of "failing to prevent those attending, performing and speaking at North Valley Baptist's services from singing." In the letter, county officials revealed they had been sending agents into the church to spy on the congregation during worship services.
"This activity is unlawful," the notice stated. "The county understands that singing is an intimate and meaningful component of religious worship. However, public health experts have also determined that singing together in close proximity and without face coverings transmits virus particles further in the air than breathing or speaking quietly."
The county demanded that North Valley Baptist "immediately cease" their activities, warning that "failure to do so will result in enforcement action by the county."
In a video message posted on the church's Facebook page, Senior Pastor Jack Trieber called the county's decision to punish North Valley Baptist for worshiping "out of bounds."
Click here to read more.
SOURCE: Christian Post, Leah MarieAnn Klett