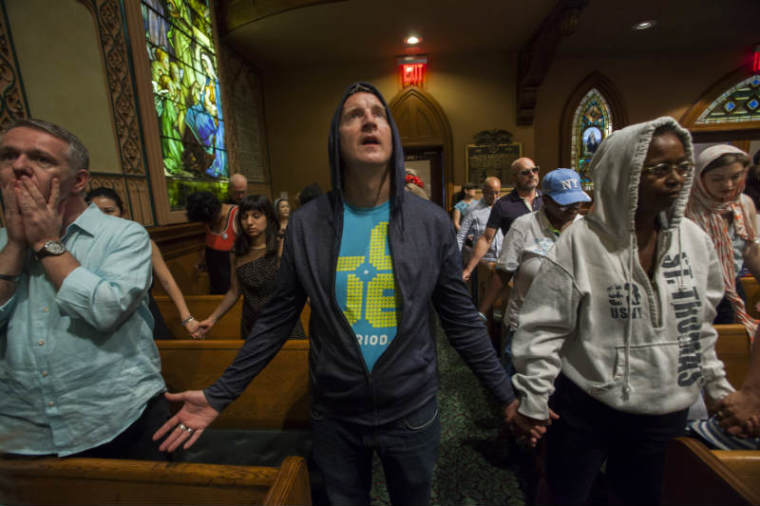 In the wake of global protests over inequality and police brutality sparked by the killing of George Floyd, many American Christians and churches are now struggling to strike the right note on racial reconciliation. Some religion scholars and pastors also warn that healing can't happen without first telling the truth about the Church's record on race.
And in a field of varied experiences, competing narratives about what racial reconciliation means, warnings against political exploitation in the search for it, claims of apathy from white congregations and fearful leaders during an election year in the middle of a pandemic, telling the truth and engaging in constructive dialogue on the issue can be difficult to do.
"The Church across the United States probably reflects the rest of society — polarized," Doug Weaver, professor of Baptist Studies and director of the J.M. Dawson Institute of Church-State Studies at Baylor University, told The Christian Post in a recent interview when asked to gauge how the Church has progressed on the issue of racial reconciliation.
"I have a Ph.D. student that works with me that says 'we really shouldn't talk about racial reconciliation; we should talk about conciliation because the hard work of conciliation never has happened.' What he says is you can't really reconcile what you never had together to begin with. And I think that's a really good insight. The Church has struggled with issues of race from the very beginning of the story of the Church in the United States."
While the concept of racial reconciliation is expressed in different ways in specific communities in the U.S., Racial Equity Tools explains that it includes public acknowledgement of racist events and crimes such as apartheid or violence against groups of color.
The process may also examine and make public the current impact of such events, as well as their historical occurrence. Individual victims can also be allowed to tell their stories for the record as one part of a healing process while individual perpetrators may also acknowledge their complicity. Formal and serious apologies are also often part of this work where victims can choose to accept or reject that apology.
The William Winters Institute for Racial Reconciliation at the University of Mississippi defines it this way: "Reconciliation involves three ideas. First, it recognizes that racism in America is both systemic and institutionalized, with far-reaching effects on both political engagement and economic opportunities for minorities. Second, reconciliation is engendered by empowering local communities through relationship-building and truth-telling. Lastly, justice is the essential component of the conciliatory process — justice that is best termed as restorative rather than retributive, while still maintaining its vital punitive character."
Weaver said he is aware of many Christian churches and groups that have been taking steps toward reconciliation through initiatives such as the New Baptist Covenant launched by former President Jimmy Carter in 2007, but believes these efforts have been limited in achieving effective reconciliation.
"They've developed programs with white and African American churches that may be close by and in communities but have really never done much work," Weaver said.
"I grew up back in the 60s and the civil rights movement … Occasionally you would have churches on a Sunday, the white church and a black church would get together. And there might be a worship service and that was certainly progress but it was limited progress," he said.
Click here to read more.
SOURCE: Christian Post, Leonardo Blair