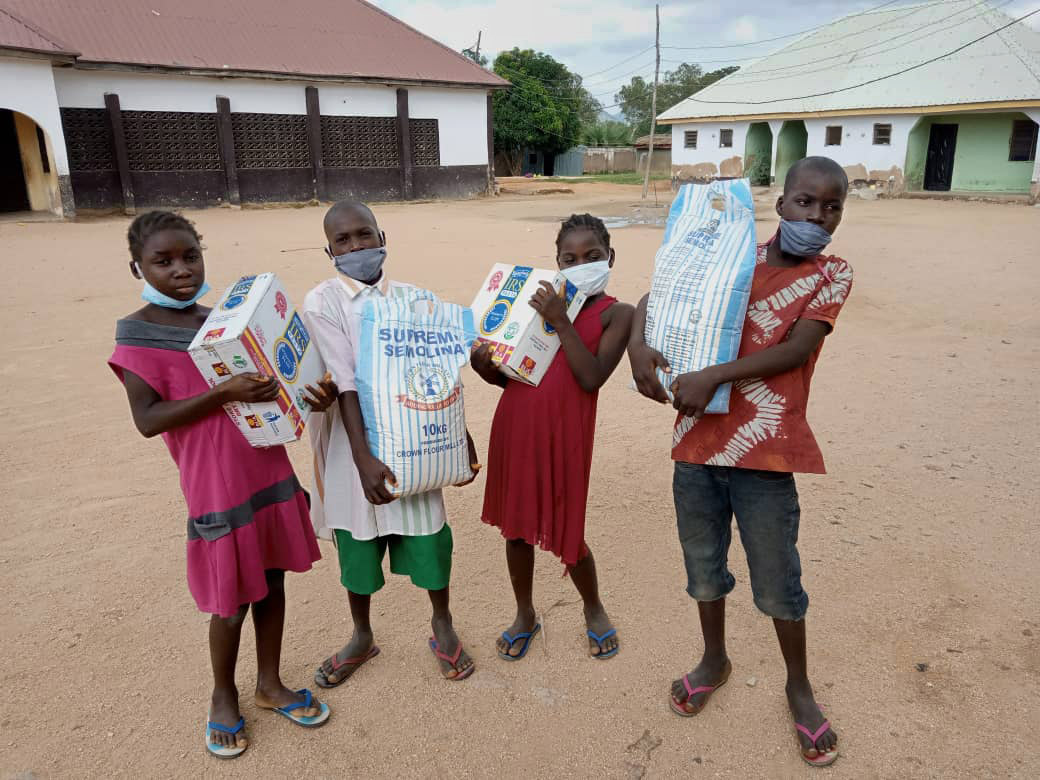 Young adults from the African continent have launched a COVID-19 prevention campaign in children's homes, universities, health facilities, markets and other public places, with financial support from United Methodist Discipleship Ministries.
The campaign is being spearheaded by Young African Leadership Development, which was formed in 2018 after a series of young leader summits held by Young People's Ministries. The goal of the group — mostly United Methodists — is to promote awareness about the global pandemic and offer relief to vulnerable communities.
Young People's Ministries, a division of Discipleship Ministries, provided money for the project. The agency's work is funded by apportionments through the World Service Fund.
"It is our hope, under the leadership of the Rev. Junius Dotson, that projects like this from well prepared and trained young leaders can encourage innovation and evangelism efforts while also meeting community needs," said Young People's Ministries director Chris Wilterdink.
Young African Leadership Development is present in 19 countries in Africa and eight were selected for the COVID-19 campaign, which started in June with a $15,000 grant from Discipleship Ministries. The participating countries are Zimbabwe, Congo, Nigeria, Sierra Leone, Cameroon, Rwanda, Tanzania and Côte d'Ivoire.
Cesar Lodiha Akoka, a divinity student at Africa University in Zimbabwe, said 10 representatives went to Fairfield Children's Home at United Methodist Old Mutare Mission and the church's Nyakatsapa School to promote COVID-19 awareness.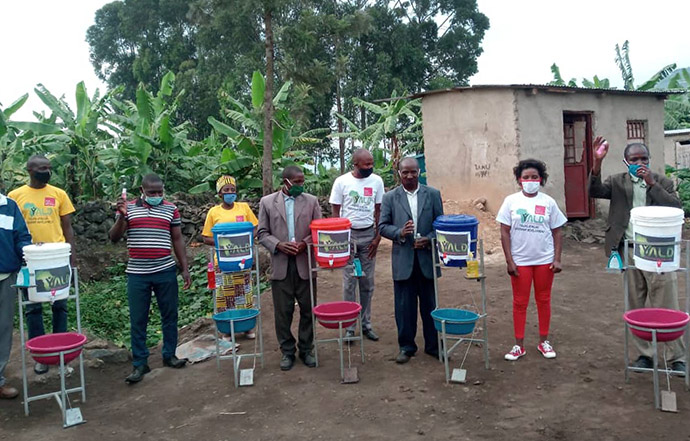 "The aim was to reach vulnerable people who may not be aware how to prevent this deadly disease," Akoka said. "During this crisis, we have no time to sit and watch millions of Africans die because they are not informed or they are not in possession of masks or liquid soap to wash hands regularly. Instead, we felt we should participate by putting love in action."
He said as a trainee pastor for The United Methodist Church, the project offered an opportunity for him to practice what he's learned and is still learning at Africa University.
"Church and social transformation has to be our lifestyle," he said.
The Young African Leadership Development team donated buckets, hand sanitizers, masks, corn meal, cooking oil and thermometers to the two institutions.
According to the most recent Johns Hopkins University data, 1,820 people have tested positive for COVID-19 in Zimbabwe and 26 have died.
In Congo, young people are running the awareness campaign on preventive measures to stop the spread of the coronavirus in Kinshasa, the capital and epicenter of the disease in the country.
According to Peter Cibuabua, president of Young African Leadership Development in Africa, who is based in Congo, the campaign alerts local communities that the coronavirus is a reality.
"The campaign allowed us to tell our friends, beloved ones, fathers, mothers and everyone that the coronavirus is real and that it kills. Let's protect ourselves in order to protect others," he said.
There have been 8,626 COVID-19 cases recorded in Congo — more than 6,900 cases in Kinshasa — and 197 deaths.
Click here to read more.
Source: United Methodist News