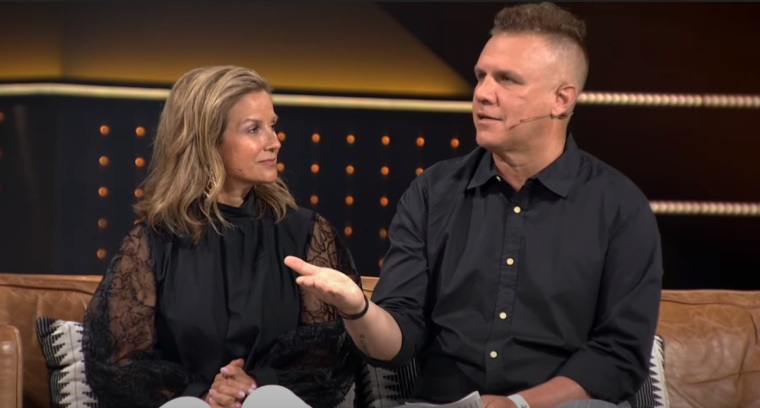 A friend of megachurch pastor Andy Stanley who recently recovered from COVID-19 has stressed the importance of taking it seriously, telling the preacher "it's not a conspiracy theory."
Stanley talked with Stuart Hall and his wife, Kellee, in a video posted to YouTube on Monday, in which Stuart discussed his experiences battling the coronavirus.
When asked by Stanley about what people should know about COVID-19, Hall explained that people need to take it seriously, stressing that "it's not a conspiracy theory."
"This is not a political agenda. And more than anything, Andy, it's incredibly disrespectful to the medical community. Men and women who are risking their own life to save lives," said Hall.
"Wherever there's a contradiction, we'll set up an opposition to it. If something contradicts our certainty, like with COVID for example, it's a contradiction in our certainty, so we go 'well, it's a conspiracy theory' or 'it's a political agenda.'"
Stanley agreed, adding that he believed "there's something in us" which must "reconcile everything with our worldview" or "we feel like we're crazy."
"But if our worldview is too small to reconcile everything with, the problem is our worldview and, for Christians, that oftentimes intersects with a problem with our theology," said Stanley.
Hall felt that much of the resistance to medical advice on COVID-19 and politicizing of the issue revealed "what may be America's fundamental character flaw," which he defined as "we have a difficult time considering other people before ourselves."
"Put a mask on," he advised. "Care about your neighbor."
Recounting his experience with the coronavirus, Hall first noted his symptoms in March while going on a long walk with his wife, comparing to feeling like the flu.
Click here to read more.
SOURCE: Christian Post, Michael Gryboski