On April 15, 2019, Paris' Notre Dame Cathedral burned. The structures that had been a familiar landmark for centuries were reduced to ashes. Thankfully, the great nave of the Cathedral was spared, though damaged.
Important official voices immediately declared that the Church would be rebuilt. Architects, church and government authorities, and others began speculating on what the future edifice would look like.
There is a parable here for the church in our times. COVID-19 has swept through many churches, burning up old strategies, styles, and institutional structures. The questions are on the lips of many leaders and their congregations: What will the post-pandemic church look like? What will arise from the ashes?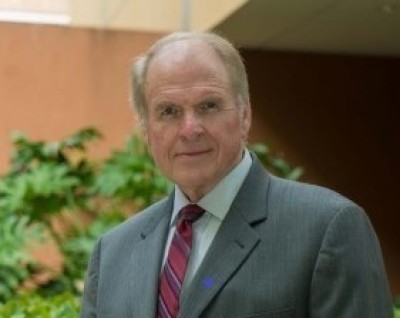 Those concerns take me back thirty-four years. In the summer of 1986, I was in my eighth year as pastor of a large church in Birmingham, Alabama. One afternoon my administrative assistant buzzed me on the intercom. "You have two long distance calls that have come in at almost the same moment," she said.
"I'll take line one and you tell line two to hold," I replied.  I punched the line-one button. The caller identified himself as the chairman of a pastor search committee for a church in Georgia. His committee wanted to interview me about considering a call to be their pastor. The congregation, he said, consisted of 4,400 people. The church services were telecast on several cable systems, and the future plan was to build a 5,000-seat auditorium.
The church I was serving in Birmingham had almost 2,000, so becoming pastor of the larger Georgia church seemed a logical career move. We chatted about scheduling a meeting. I hung up with a sense of excitement, and punched line two.
"I'm on a pulpit committee in Houston, Texas, and you probably won't want to come here," the man said. Houston's energy-based economy was in a periodic slump, and unemployment was at critical levels. It was difficult to sell or buy property. Besides, there was the grueling Houston weather and traffic.
The church that was interested in me being pastor had had a flash of glory in the 1970s but had been reduced to metaphorical ashes. About 100 people remained and met weekly in a moldy gymnasium sitting on a meager two acres of land.
Ultimately, the Georgia church voted to call me as pastor, as did the Houston congregation. I couldn't believe my own voice when I told the Georgia pulpit committee that I was accepting the Houston call.
Click here to read more.
SOURCE: Christian Post, Wallace B. Henley