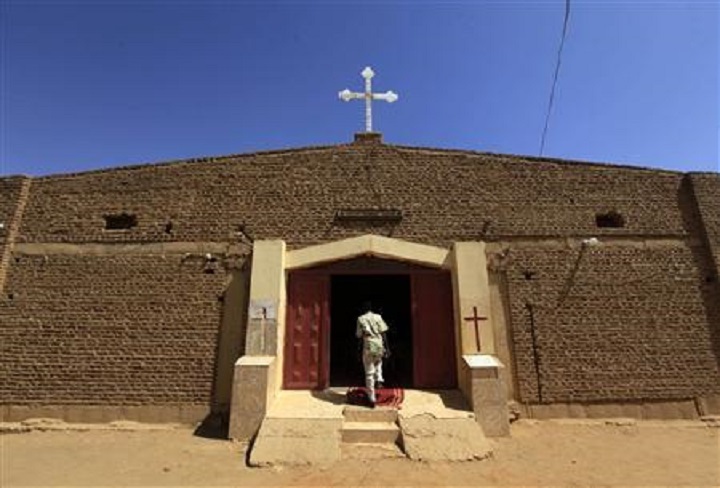 The abolition of Sudan's controversial apostasy law has been welcomed by Release International, which serves persecuted Christians around the world.
Sudan scrapped the law that punishes Muslims who change their religion following pressure from human rights groups. Release has long been calling for religious freedom in Sudan.
The new laws passed in April came into effect last week. They overturn laws that were in direct violation of the Sudanese constitution, which allows freedom of religion and worship.
Justice Minister Nasr al-Din Abdel-Bari declared: 'We [will] drop all laws violating human rights in Sudan.'
'This is excellent news and a significant move towards religious freedom in a country where Christians were routinely persecuted,' says Paul Robinson, the CEO of Release International. 'Friends of Release describe it as a "miracle".
Freedom
Last year, street protests in Sudan overturned the dictatorship of Omar al-Bashir after 30 years in power. 'When the regime was overthrown we saw a window of opportunity – a moment for change,' says Paul Robinson. 'Release called for full religious freedom to be restored to Sudan.'
Christians in Sudan have suffered immensely for decades. Their churches have been demolished, leaders arrested and property seized. For years it remained illegal to convert to Christianity, and students faced arrest for even discussing their religious beliefs.
Under the former Islamist government Muslims who converted could face the death penalty.
In 2014, Sudan sentenced Meriam Yahia Ibrahim Ishag to death for marrying a Christian man.
Meriam was born to a Muslim father, but raised in her mother's Christian faith and said she had been a Christian all her life. But because her father was a Muslim it was alleged she had committed apostasy from Islam.
Click here to read more.
SOURCE: Assist News